VIDEO: Cyclists and pram-pushers using new Glenrothes crossing 'unable' to fit through gate
A new pedestrian crossing over the A92 has been dubbed the road to nowhere as users come up against an insurmountable six-foot-high fence on one side.
Wheelchair users or people with buggies, bikes or shopping trolleys have had their journeys abruptly curtailed after finding themselves unable to get through a wooden, v-shaped kissing gate leading to and from the traffic control.
The crossing at Balfarg, in the north of Glenrothes, was finally switched on on Monday following a four-year road safety campaign led by the family of a nine-year-old boy killed on the stretch in 2015.
While it has been universally welcomed and is said to be working well, puzzled local man Ian Morris said it could only be used by relatively slim pedestrians.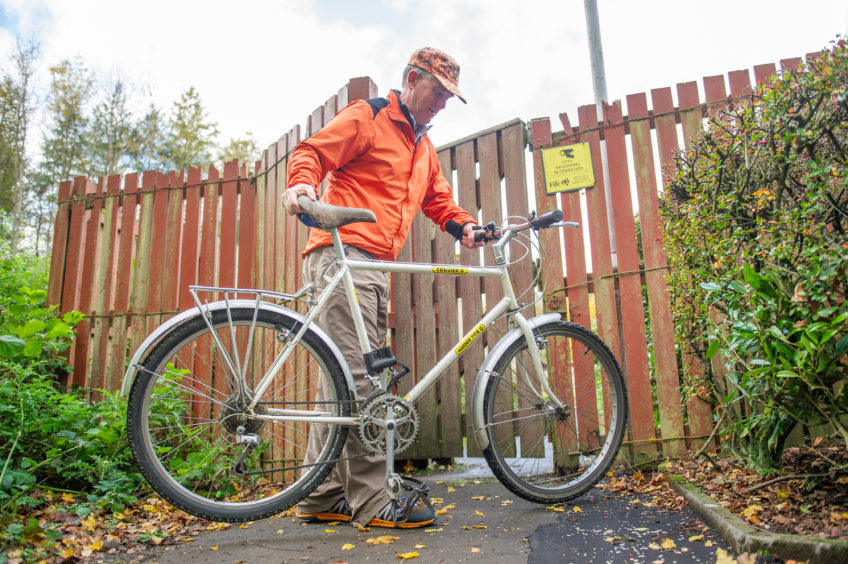 He said: "There's nothing wrong with the crossing, it's getting access to the rest of the town once you're across that's the problem.
"If you're coming from the Balbirnie Mains side to Cadham, you go down a path and you're met with this gate.
"If you were a mother with a pram, someone with a shopping trolley or on a bicycle you couldn't get through it."
The 60-year-old added: "It's just big enough for a single person and even if you were a bit obese you couldn't get through it. It's a bit ridiculous."
Mr Morris, chief invigilator with St Andrews University, is a keen cyclist and like many others, had had to use the notorious Balfarg junction, 100 yards or so north of the crossing, to negotiate the A92.
He was happy to learn he could instead use the toucan crossing but his hopes were dashed when he reached the fence.
"You can't get round it. You're just stuck," he said.
"We're really grateful to everybody for giving us this crossing. They just need to make it accessible to everyone."
Rab Brown, grandfather of Logan Carrie who died after being hit by a car at the site of the crossing almost five years ago, welcomed the fact the lights were finally operational following the family's campaign.
"It's taken a lot for us but if it saves somebody else it's worth it," he said.
"If the gate's causing a problem I'll get in touch with Transport Scotland to see what can be done."
A spokesperson for roads infrastructure firm Bear Scotland said:  "We're working with Fife Council to design a new chicane access further along the footpath which will replace the current wooden gate and allow for easier access for pedestrians once they have used the crossing.
"Once designs are finalised we're hoping to install the new access in the coming weeks."