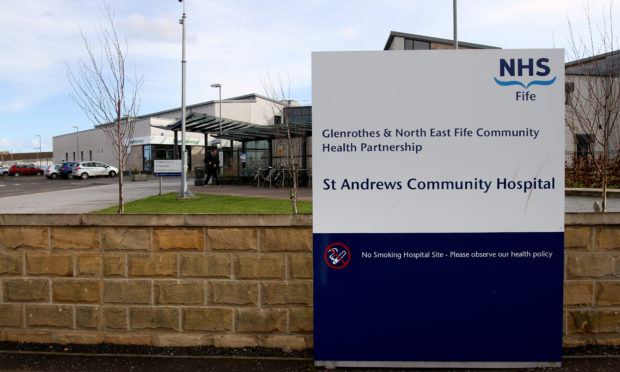 Campaigners alarmed at plans to push ahead with controversial changes to St Andrews out-of-hours GP services have called for an external review of the proposal.
The St Andrews Out-Of-Hours Group is to set up a meeting with the Scottish Government to discuss its concerns the new model is unsafe and unsustainable following a "flawed" consultation process.
Group chairwoman Dr Angela Anderson said she was disillusioned and angry about how Fife Health and Social Care Partnership had redesigned the urgent care service at St Andrews Community Hospital.
The first phase of Fife's new out-of-hours model launches on Monday with bases in St Andrews, Kirkcaldy and Dunfermline. The centre at Glenrothes Hospital will close.
The full service will be in place by July.
While the partnership has agreed to meet with the north east Fife campaigners this week, it has made it clear the service will be implemented as agreed by its integration joint board, although it will be closely monitored.
Dr Anderson, a former GP, claimed the group had been frozen out of any substantive involvement in the service redesign, despite her six years of experience in the sector with the Scottish Government.
"Instead of collecting information from frontline staff about problems and solutions, the partnership came with a preset framework of proposed cuts, leaving workshop participants no option but to choose the least undesirable option," she said.
"This still involved reducing GP presence considerably, even though the St Andrews service had had no problem recruiting and retaining GPs."
---

---
​
She said the group had signed off on the emerging new model under "considerable pressure" from the partnership, with the assurance they would be involved in refining the details.
"This has not happened," she said.
"Instead, the partnership has applied further cuts to the St Andrews service with no guarantee the car-based GP will begin and end in St Andrews, a closure of the service…on Saturdays at 10pm and the GP presence reduced to a six-hour slot on Saturdays and Sundays.
"The net result will be a depleted service in which GPs are few and far between and patient safety at the hands of unsupervised nurses and paramedics is dangerously compromised."
Nicky Connor, director of Fife Health and Social Care Partnership, said the new model would deliver safe and sustainable care for the whole of Fife.
She said she recognised the concerns being expressed and that the board was listening.
"There has been very positive feedback from the workforce regarding how engaged they have felt and we continue to have meetings with frontline staff and GP colleagues in the service.
"We are ready for the implementation of phase one."
A Scottish Government spokesperson said it expected the partnership to ensure out of hours services were suitable for local demand and that dialogue was maintained with communities.
"The partnership have recently proposed changes and it is clear that they must keep these under ongoing review," they said.