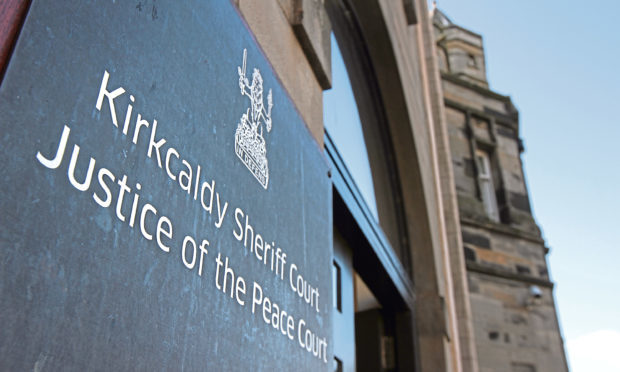 A man held a wet wipe in a Fife toddler's mouth as she "struggled to breathe", a jury has been told.
Sharaz Hayat, 30, is accused of endangering the life of the 21-month-old child by restricting her breathing and claimed he was trying to clean away some play slime.
But he was then found in her bedroom putting his hands over the "mumbling" toddler's mouth, the jury at Kirkcaldy Sheriff Court heard.
The child was taken to hospital after police attended, and medics found she had "multiple" injuries.
Witness Nicole Scott told the court she had blocked out most of her memories of the night, but she confirmed she had told the truth when she gave a statement to police.
She told officers she and Hayat, with whom she had been in a relationship, had been arguing on the day of the alleged incident – November 4 last year – at her flat in Glenrothes.
Miss Scott, 29, said she heard the child crying.
She told police: "For some reason I crept upstairs to find out what was happening.
"When I got there she was lying on the floor with a wet wipe in her mouth, which Sharaz was holding in her mouth.
"He was on his knees holding the wipe and she was struggling to breathe.
"I started shouting to him asking what he was doing and he said he was trying to get something off her tongue and it was her slime.
"I told him her slime was downstairs.
"Sharaz took the wipe out. I checked her mouth and there was nothing in it."
She said later she heard the child, who cannot be identified, crying again.
She said that by the time she got upstairs again, the tot "was more mumbling".
Miss Scott told officers: "Sharaz had his hand, I think, or he might have been holding her hands, over her mouth."
She said Sharaz later spoke to her.
"He told me to phone the police as he felt like he wanted to hurt someone. He sat down beside me and I asked him why he felt like that and he said he'd had similar thoughts for years.
"He then reached over and began choking me. He grabbed my throat really tight. I'm not sure if he used one hand or two. Either way it was sore and I was struggling to breathe."
Hayat, of Leith, Edinburgh, denies assaulting the child to the danger of her life, assaulting Miss Scott to her injury, and uttering offensive remarks and threats of violence.
In answer to questioning from Iain Smith, defending, Miss Scott agreed that although she had told police about the child "struggling to breathe", she had not mentioned that to doctors, nor had she told them Hayat had been "holding" the wipe in her mouth.
The trial, before Sheriff James Williamson and jury, continues.
---

---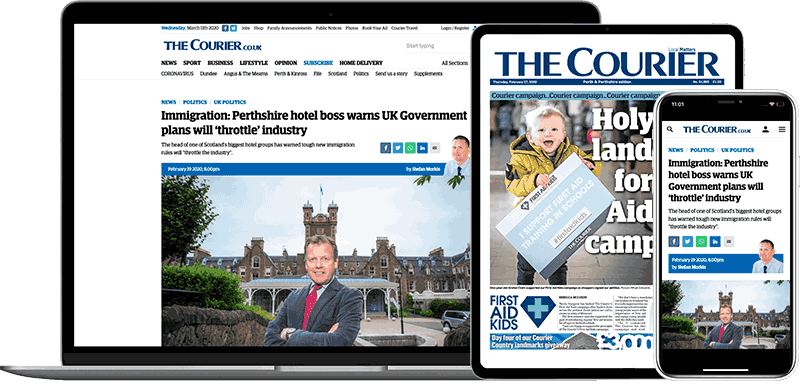 Help support quality local journalism … become a digital subscriber to The Courier
For as little as £5.99 a month you can access all of our content, including Premium articles.
Subscribe