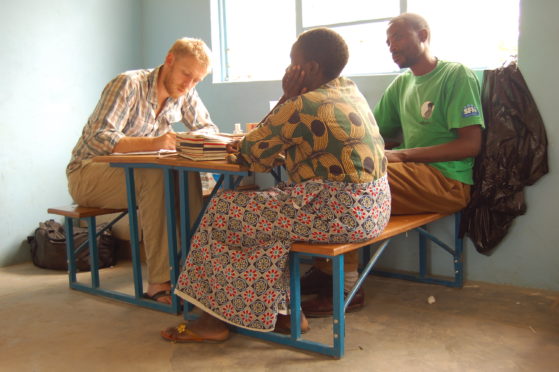 When Gavin McColl was studying medicine at St Andrews University, he never imagined his first years of practice would include teaching his patients the pain they were suffering hadn't been caused by witchcraft.
But that's what the 37-year-old has been doing in his work with Glasgow-based charity On Call Africa.
Gavin found himself in some of the remotest communities in Zambia after being recruited by two of his friends from St Andrews University who had founded the charity 10 years ago.
To say it was a baptism of fire would be an understatement, as he found himself having to deal with issues ranging from malaria and malnutrition to treating deadly snake bites.
On Call Africa sends doctors into villages to run outreach clinics and health education sessions, train community health volunteers and support the local healthcare system.
Gavin said the charity was trying to steer people away from alternative health systems that already exist in Zambia.
He said: "We are working hard through health education to confront beliefs, which can be harmful to people's health. It was a real moment of kudos five or six years ago when the traditional faith healer started attending our clinic.
"The traditional healers unintentionally cause additional problems for individuals through by doing things like rubbing charcoal into small cuts as a remedy for backpain.
"Witch doctors can do more harm and cause community division by blaming ill-health on someone putting a curse on someone else.
"Sexual cleansing was also a thing when I first went there. Many people believed that you could be cleansed of HIV by having sex with a virgin.
"A lot of work is going in to getting society away from that sort of health belief model to a germ theory model. It's funny trying to explain how a parasite goes into a mosquito and if it bites you it passes those germs into your bloodstream.
"You have to build relationships to slowly, slowly start to change those belief systems. You've got to consider that it's not that long ago you had Western doctors extolling the benefits of tobacco, so we shouldn't be smug. Health education can change attitudes and save lives."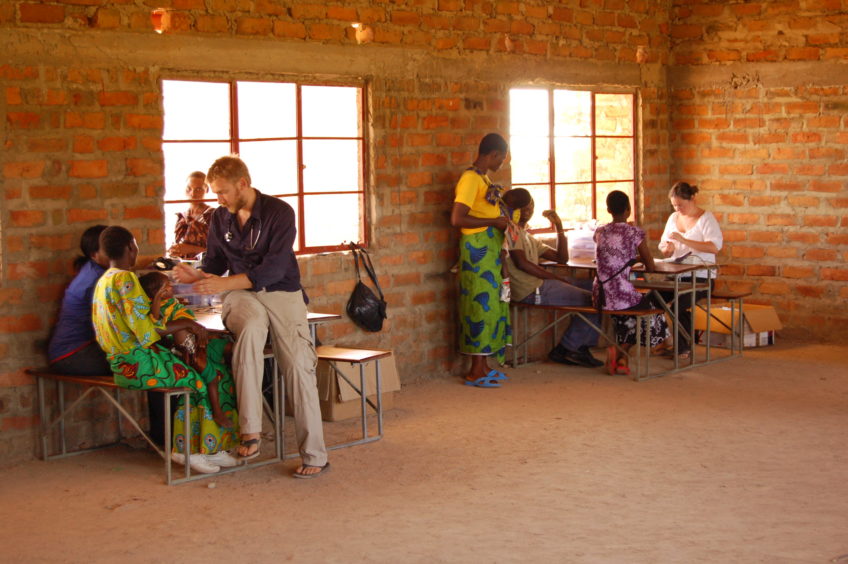 Zambia is one of the world's least developed countries, currently ranked 141 of 187 countries on the Human Development Index.
It has been particularly badly affected by the HIV epidemic and also experiences high rates of tuberculosis, malaria and malnutrition.
Gavin said he had also been confronted with cases involving child brides and teenage pregnancy, sexual cleansing, tropical or parasitic infections and snake bites.
"We focus on training up community health workers so that they know how to react as soon as possible, but unfortunately there is a serious lack of snake anti-venom in Zambia. The people we deal with are six hours away from the nearest hospital and that is too long.
"I've almost stood on a snake myself," he added. "There was an emergency and I was running along a trail one night and a snake reared right up and was baring its fangs. Luckily I saw it just in time and had stopped, but my heart was racing."
Crocodile attacks are rarer, but they do happen.
"We hear about deaths, particularly children," said Gavin.
"They splash around and play in the river and it's not uncommon for them to be taken."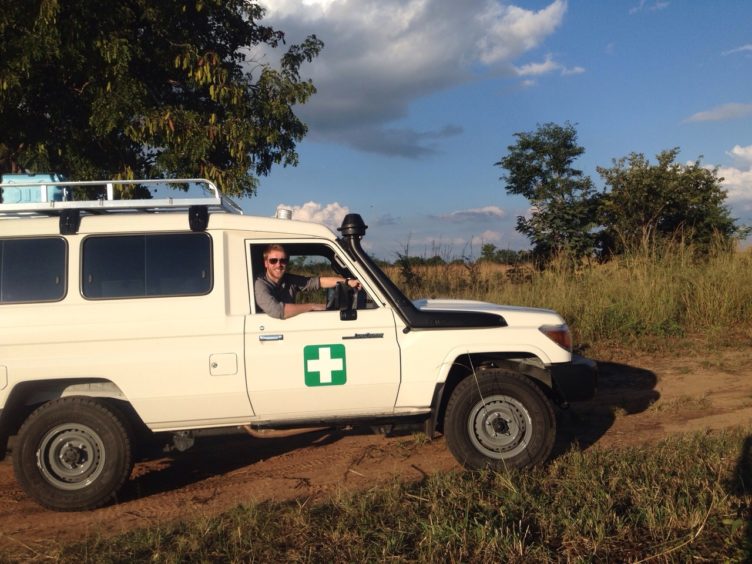 Ten years on, the charity is supporting up to 30,000 people a year, thanks to continued UK funding.
"You do feel you are getting there when you see a huge mass of people all waiting to be seen," Gavin said.
"The first 20 patients we saw the first day were all men with back pain or headaches and all relatively well and we were like 'Hang on a second'. So I popped my head out the hut and there were all these women and children lined up behind them.
"It's just a cultural difference and social standing means the men want to be seen first but you get them to understand that it's the vulnerable people, the people who are most ill, we want to see first."
On Call Africa has benefited from the UK Government's Small Charities Challenge Fund.
International Development Minister Baroness Sugg encouraged more small organisations doing vital work around the world to apply for funding before the November 28 deadline.
"UK aid has helped On Call Africa to scale up their work providing healthcare in hard-to-reach rural areas in Zambia," she added.
"The fund re-launched this month and we are encouraging small charities from every corner of Britain to apply for an SCCF grant to help them make a difference."