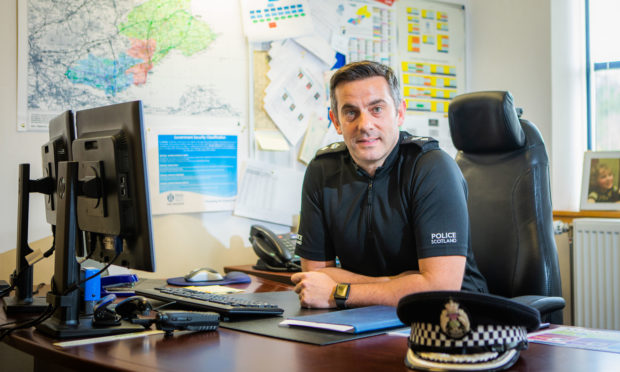 A major investigation into human trafficking is ongoing in central Fife, The Courier has learned.
Police have had referrals from partner agencies in relation to four "addresses of concern" amid fears that the practice is on the rise across the region.
Few details about the latest probe have been made public, but authorities say they are treating the reports very seriously – particularly in light of the recent high-profile case in Essex where 39 bodies were discovered inside a lorry.
The Courier can reveal that since April 1 2017, there have been eight crimes and 27 vulnerable person database entries in relation to incidents of modern slavery or human trafficking in the Kingdom, with three individuals reported to the procurator fiscal already this year.
The situation has emerged in a briefing to local councillors by Fife's top police officer Chief Superintendent Derek McEwan, who explained that many of the cases brought with them considerations in terms of prostitution or physical and sexual exploitation.
He added that such incidents were "significant events" for the division and were often "highly complex and varied", with language and cultural barriers, challenges with interpreters, financial enquiries, support required from national units and a lack of forensic evidence to prove specific offences coming into play.
"Human trafficking and exploitation can affect people of any age, gender or race," Chief Supt McEwan said.
"However, most commonly, slavery affects people and communities who are vulnerable to being taken advantage of.
"Within Fife, we continually monitor trends, share information and engage with partners to identify and address any suggestion of criminal acts taking place.
"The police service is committed to using all tactics and resources at our disposal to tackle trafficking and those who seek to enslave others."
Chief Supt McEwan has also offered to host an event in the next month for local politicians and other interested parties to highlight the situation in Fife.
North East Fife Liberal Democrat MSP Willie Rennie and Councillor Tim Brett, leader of the Liberal Democrat group on Fife Council, have both expressed their concerns over the apparent increase in human trafficking incidents.
Mr Rennie said: "Any instance of modern slavery or human trafficking is deeply alarming, particularly so close to home.
"We pride ourselves on being a global human rights leader, yet these figures show we still have a long way to go.
"Communities across Fife need feel confident in the knowledge that reports of this nature will be fully investigated and resolved.
"I am, therefore, grateful for the Chief Superintendent's offer to host a meeting which I look forward to attending."
Mr Brett added: "I was shocked to discover that eight cases of human trafficking and modern slavery have occurred in just over two years.
"The unfortunate reality is that these practices continue, here in North East Fife, often hiding in plain sight."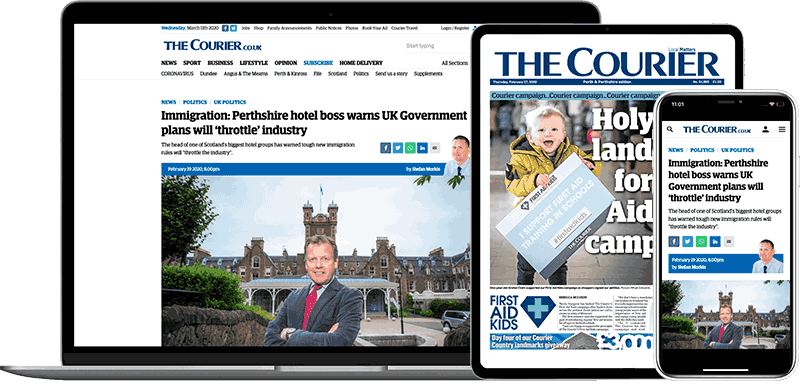 Help support quality local journalism … become a digital subscriber to The Courier
For as little as £5.99 a month you can access all of our content, including Premium articles.
Subscribe