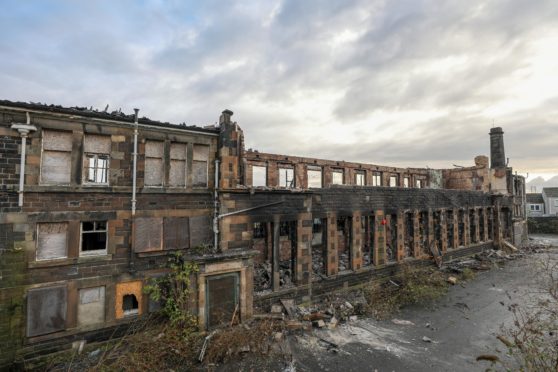 A housing proposal could derail community-led plans to breathe new life into the fire-ravaged former Inverkeithing Primary School.
The vacant building in Roods Road was badly damaged by a blaze last year and the Inverkeithing Community Development Group (ICDG) and housing charity the Vivarium Trust have been working to save the structure and bring it back into community use.
A feasibility study is being carried out, the results of which are unlikely to be known until January at the earliest and a final business plan is expected to be submitted to the Scottish Land Fund in March.
However, the site's owners Andrail UK Limited have submitted a blueprint to knock down the listed buildings and create 28 new homes, suggesting it is the only use for the site after failing to attract any commercial interest.
The move has caused concern with supporters of the community-led idea, who have discussed creating social meeting spaces, green and bio-diverse areas, artists' studios, a men's shed, community café, cinema and tourist attraction.
One of those who have already objected to the housing plan is Rosemary Potter, who lives in Kirkcaldy.
She said: "Demolition is a last resort for a listed building, according to Historic Environment Scotland, as you will know, and this building has a future: a potential buyer, Vivarium, interested in developing it for the benefit of the local community, working with a community-led group, Inverkeithing Community Development Group (ICDG), to co-ordinate the aptly named Phoenix Project.
"Surely this title says it all? A new community use and public benefit from a building of local historic interest damaged but not destroyed by arson.
"As a building with considerable local interest as part of Inverkeithing's social history and heritage, ICDG recently secured £19,600 in funding from the Scottish Land Fund to undertake business planning and landscape options for the proposed community use of parts of the site and this report will not be concluded until January 2020.
"This fact is known to the developers who have chosen to ignore it."
Fife Council community manager Alastair Mutch stressed the site owners have the right to pursue any plans, adding: "Any planning application that's submitted will have to be considered on its own merits, according to legislation.
"As ever, local residents will be able to comment on any application as part of standard procedures."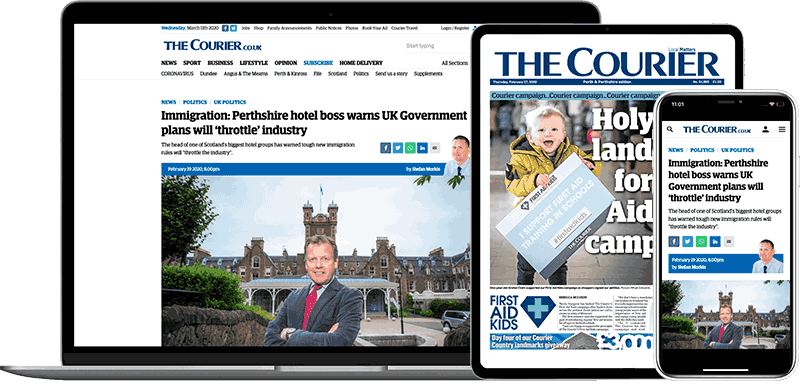 Help support quality local journalism … become a digital subscriber to The Courier
For as little as £5.99 a month you can access all of our content, including Premium articles.
Subscribe