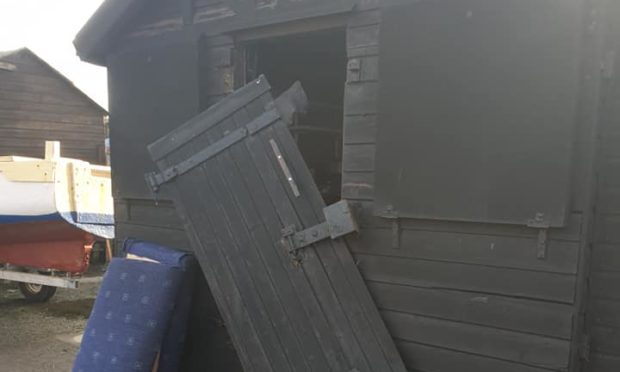 Police are investigating a break-in to fishermen's sheds at a Fife harbour.
Thieves ransacked the huts at Pettycur Harbour at Kinghorn and made off with a haul including generators, an outboard motor, fishing rods and tools.
Some personal belongings and sentimental items were also stolen in the raid, which happened on Tuesday night or Wednesday morning, a little more than a week after after a fishery was targeted in nearby Kirkcaldy.
Raith Lake Fly Fishing was broken into on October 28 and rods, reels and fishing tackle estimated to be worth several thousand pounds taken.
Police have not linked the two crimes but fisherman Keiran Wilson, whose shed at Pettycur was worst hit, said: "It must be the same people."
He said high value equipment was taken, including power tools and hand tools.
Other belongings including a television, binoculars and telescopes have gone missing and the sheds were damaged.
Kieran, 21, of Kinghorn, said: "The doors have been burst right off.
"We are having to replace one of the doors and the rest will need new locks and doors repaired.
"Something like this happened years ago, but it's not happened for a long time. It's annoying more than anything. I came down this morning to get out in the boat and was faced with this."
The break-in happened between 9pm and 7am and shed owners hope local residents may have spotted any suspicious activity.
A cash reward has been promised for information leading to the identification of the perpetrators and return of items stolen.
It is also hoped that nearby residents' CCTV cameras will have captured any vehicle used by the thieves.
After the Raith Lake Fly Fishing raid, victims urged members of the public to watch for quality fishing gear being sold for suspiciously low prices.
Police Scotland confirmed it was looking into the break-in.
Constable Jeff Brand said: "We are carrying out extensive enquiries into these crimes which appear to have taken place overnight.
"I am appealing to anyone who may have been in the harbour area over this period to get in touch if they saw or heard anything suspicious.
"Callers can contact us on the 101 number and should quote the reference 0638 November 6, 2019.
"Anyone who wishes to pass on any information and remain anonymous can call Crimestoppers on 0800 555 111."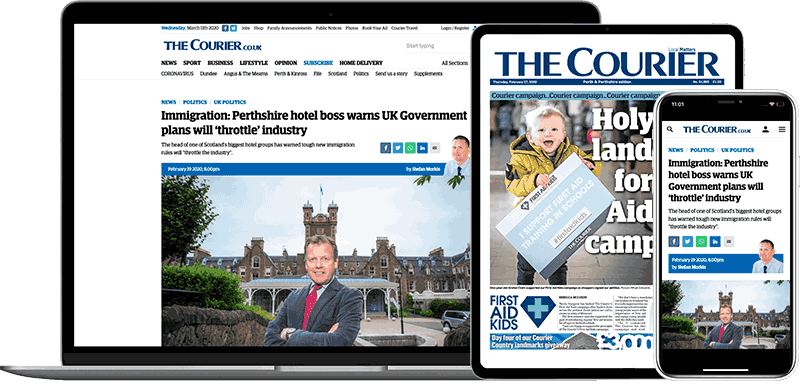 Help support quality local journalism … become a digital subscriber to The Courier
For as little as £5.99 a month you can access all of our content, including Premium articles.
Subscribe