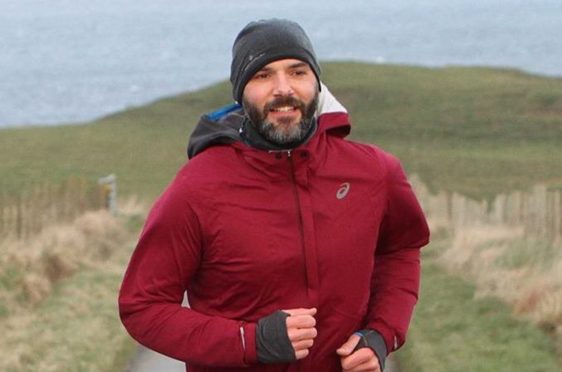 A charity worker plans to run between two of Scotland's most iconic landmarks on the feast day of St Margaret to help rebuild lives in war-torn Iraq.
Dr Mark Calder, 37, has been covering a total of 1,725 miles, spread across 14 ultramarathons over the past year, retracing ancient pilgrim routes across Scotland and Northern England.
His mission will come to an end on November 16 when he plans to make the 114km journey between Edinburgh Castle and St Andrews Cathedral.
It will mark the feast day of St Margaret, the 11th century queen who opened the ferry route from pilgrims to St Andrews between South and North Queensferry, and will culminate at 7.30pm in St Leonards Parish Church with an evening of readings with poets Douglas Dunn and Anna Crowe, in aid of Dr Calder's Running Home project.
The distances of his pilgrimages have ranged in length from 45 to 340 miles and Dr Calder admits the experience has been "intense on an emotional and mental level".
"Major delays, kit that's failing, getting lost, or adverse weather, can all take you to a dark place quickly.
"I hadn't realised how much more of a mental rather than a physical challenge it would be."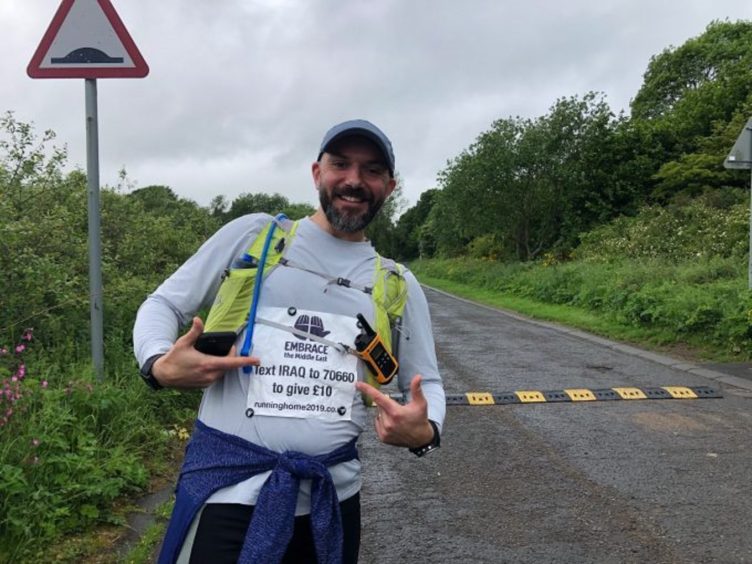 Starting in January, his first challenge was running from Dunfermline Abbey via Culross, where St Mungo was born, to Glasgow Cathedral, where the saint is buried.
Having lived, worked and travelled widely in the Middle East, he is passionate about his reasons for the ambitious undertaking.
"The goal is to raise money for our new project for refugees returning to towns previously occupied by the Islamic State in Iraq.
"Our focus is enabling people to recover their livelihoods by offering skills training for those excluded from work and microloans for viable businesses which have been ruined by war. It will also support inter-communal peace building."
The father-of-two and Arabic speaker has a lifelong interest in the Middle East – he spent 18 months living in Palestine and proposed to his wife Karen in Egypt and completed a PhD specialising on the region.
A committed Christian who has written a book about Syriac Christians in Palestine, Dr Calder explained why he believes there is a strong spiritual element to the challenge.
He said: "I have thought in the past that there are similarities between pilgrimages and ultramarathons – not just these intense highs and lows, but the experience of vulnerability and dependence upon others.
"There's this idea of journeys being transformative – it's a chance to think about the actual saints whose footsteps I'll be following in and all those lives live on or near the routes I'm retracing.
"It's a gift to live in a country where I am free to run from one coast to the next without fear of encountering checkpoints or minefields or similar, which has been an incredibly profound experience.
"It also ties in with the aspiration of homecoming for these refugees in the Middle East who have been displaced by war."
Tickets for the poetry reading are available here, while Dr Calder's progress can be followed via www.runninghome2019.co.uk.
Embrace the Middle East is also holding a fundraising ceilidh in Edinburgh on November 23 to mark the end of the challenge, with music from rising star Ellyn Oliver.
More information on that is available here.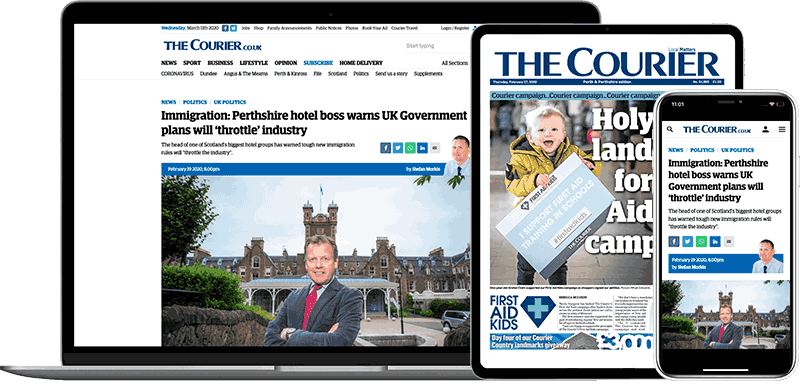 Help support quality local journalism … become a digital subscriber to The Courier
For as little as £5.99 a month you can access all of our content, including Premium articles.
Subscribe