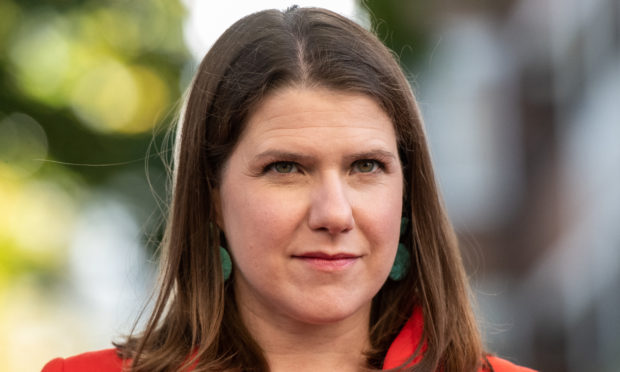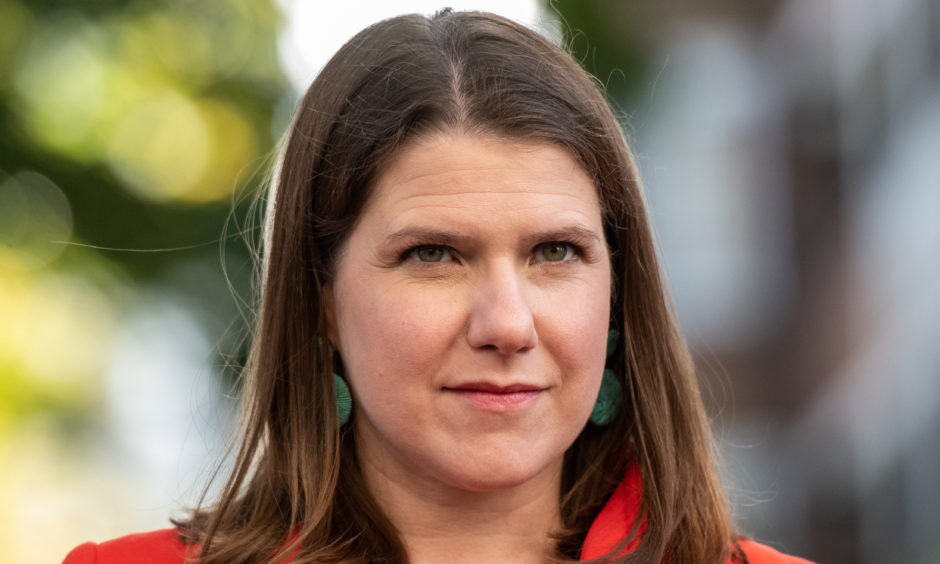 The Liberal Democrat leader claimed a second independence vote would add to the chaos of Brexit as she brought her party's campaign to Fife.
Jo Swinson said she would "absolutely not" support a second referendum for an independent Scotland as she visited an Auchtermuchty farm.
And she told Remainers in Scotland that the Liberal Democrats are the best chance of stopping Brexit and the only party standing up for the majority of the Scottish electorate.
She said: "Nicola Sturgeon wants to take Scotland out of the UK and I believe that would bring additional chaos on top of the challenges we already face.
"We want to end the chaos.
"At the moment the country is in an impasse around Brexit. It's taking all the political attention when, frankly, we should have the government focus on making people's lives better."
She pledged to revoke Article 50 on day one of a Liberal Democrat government and to keep Scotland in the UK.
She said: "That's what most Scots voted for in 2014 and 2016 and it's only the Liberal Democrats that are standing up for that position."
Pledging to build a brighter future, she said her party wants to focus on issues such as waiting times for mental health treatment, investing in education and tackling climate change.
And she took at a swipe at Boris Johnson after his visit to Elgin, declaring him unfit to be Prime Minister.
She said: "He is somebody who has put forward a bad Brexit deal that is going to hurt our economy and hurt our public services.
"I just bluntly think the man doesn't care about anything about Boris Johnson."
Ms Swinson was accompanied by North East Fife MSP Willie Rennie and the constituency's Westminster candidate Wendy Chamberlain at Demperston Farm, the base of the Crafty Maltsters.
As she viewed the family firm's malt production line, she voiced her confidence in her party in the UK's most marginal seat.
In the 2017 election the former Liberal Democrat stronghold was taken by SNP's Stephen Gethins by only two votes.
Ms Chamberlain said: "There's no doubt the fact there were only two votes means it is a very interesting race.
"Last time it was very much painted as the main competitors were the Conservatives and the SNP by both the SNP and Conservatives themselves and we obviously came through the middle.
"I was selected as a candidate nearly 18 months ago and we have been working hard since then, rather than last week.
"As a result of that we've certainly got a very effective campaign."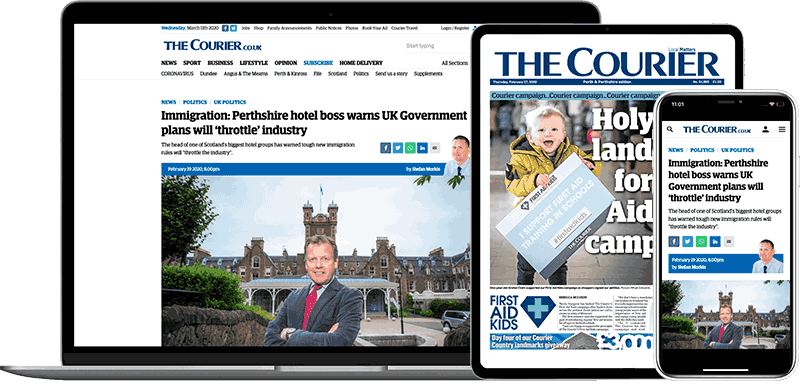 Help support quality local journalism … become a digital subscriber to The Courier
For as little as £5.99 a month you can access all of our content, including Premium articles.
Subscribe