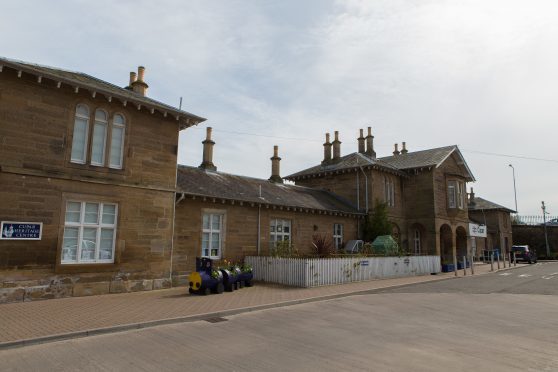 Fife rail passengers have been assured station toilets remain open despite reports of shortages of supplies, including loo roll.
Staff at Cupar station had suggested their public toilet might have to be shut due to a lack of paper towels, according to a report in The Herald.
However, ScotRail insisted facilities in all Fife stations were open as usual and essentials such as toilet roll and cleaning products were a priority.
A spokesman said: "ScotRail values each and every member of staff and we are absolutely committed to ensuring they have the best possible working environment.
"Like any business, we are always looking to improve efficiency.
"All of our stations have supplies and we are working hard to ensure that we get the right balance of provisions across the country."
It was claimed that station bosses were sending begging messages to colleagues in other stations for toilet rolls, bin bags and other supplies after restrictions were placed on orders.
A series of emails and internal messages from recent days showed requests for items including bleach, toilet cleaner and printer ink and included the claim that Cupar staff were unable to get paper towels.
ScotRail bosses cut back on station supplies to cut costs and told staff who had submitted stores orders to resubmit them with quantities halved.
Where stations were short of items they were advised to contact neighbouring stations to share their stock.
The firm said its focus on improving efficiency was to ensure a balance of provisions across all stations, rather than one location having too much and another having none.
It also said essential items such as toilet roll and cleaning products remained a priority and no part of the business would be expected to function without them.
However, Age Concern fears that the "penny-pinching", following introduction of charges for toilet access in some stations, could be a step towards closures.
Brian Sloan, chief executive, said: "We are extremely disappointed by ScotRail's lack of consideration for older passengers and those with medical conditions, who are more likely to need access to toilets while travelling.
"Now it's concerning to see that even when toilet facilities are still free, they may not be safe or sanitary due to cost-cutting.  This could be a first step to closing these completely.
"We would urge ScotRail to reconsider this penny-pinching and provide all passengers with free, hygienic, and accessible facilities throughout its network."