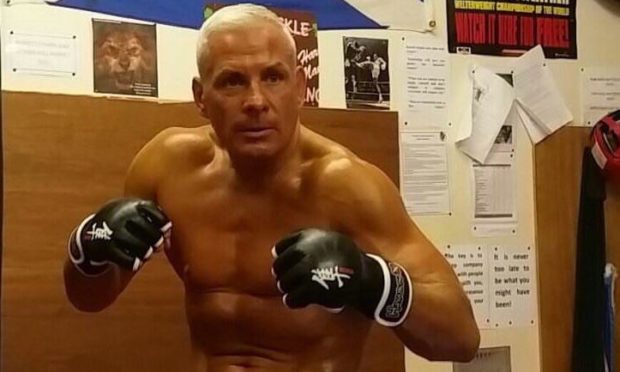 A sheriff has slammed prosecutors for undertaking "one of the most ham-fisted prosecutions that it has ever been my misfortune to be involved in, in my entire career of criminal law".
Sheriff Jamie Gilchrist QC hit out after a Fife gym owner was cleared of a slew of allegations which, he said, risked masking his actual crimes.
Paul Kerr, 50, was found guilty of repeatedly making sexual comments and remarks to three girls as young as 14 and a 16-year-old boy.
The offences happened between February 2017 and August 2018 at the PJK MMA centre he ran at the Lomond Business Park in Glenrothes.
At Kirkcaldy Sheriff Court Sheriff Jamie Gilchrist said Kerr's criminal conduct could have been obscured by pursuit of a series of other allegations against him, of which he was cleared after a five-week trial.
He said that "nonsense" surrounding the case allowed Kerr to portray himself as a falsely accused victim, which was not the case.
Among the charges Kerr faced were that he played Nazi-style music and urged children to salute him and that he sexually assaulted women and assaulted a man.
Jurors delivered not proven and not guilty verdicts and Sheriff Gilchrist said it was not entirely unsurprising they had rejected "appallingly poor" evidence.
He said: "This was one of the most ham-fisted prosecutions that it has ever been my misfortune to be involved in, in my entire career of criminal law."
Mountains of evidence suggesting much of the allegations were untrue appeared to have been wilfully ignored by police, he said, and a "ridiculous" number of charges pursued with "absurd vigour" despite alleged victims protesting they did not happen.
Kerr's defence advocate Susan Duff said charges with which Kerr was initially accused and what he was convicted of were "substantially different".
He had failed to appreciate the impact of "sexual banter" on the teenagers, she said, which "did humiliate and distress those involved".
She said: "Almost in the blink of an eye he lost everything – his business, his home, his livelihood, his health and his reputation.
"The man appearing today is a very different one from the successful gym owner riding on the crest of the wave of success."
Sentencing Kerr, of Townhill Apartments, Kinross, to a community payback order with nine months of supervision, Sheriff Gilchrist told him: "Your motive was to humiliate them.
"It seems to me you bought into your own publicity.
"You were playing big man and you thought this was a good way of exerting your authority over people who were, quite literally, unable to stand up to you."
He added: "I have to have regard as a mitigating factor that you were subjected to all the other stuff.
"You clearly need supervision in an attempt to to adjust your attitudes towards young people."
Kerr was previously made subject of the notification requirements of the Sexual Offences Act.
A Crown Office spokesman said: "The Crown takes a rigorous approach to the investigation and preparation of all cases of sexual offending, particularly those involving children.
"This criminal prosecution and the charges libelled in this case were carefully considered at each stage by experienced prosecutors acting independently in the public interest.
"The Procurator Fiscal has offered to meet with the Sheriff to discuss his concerns in this case."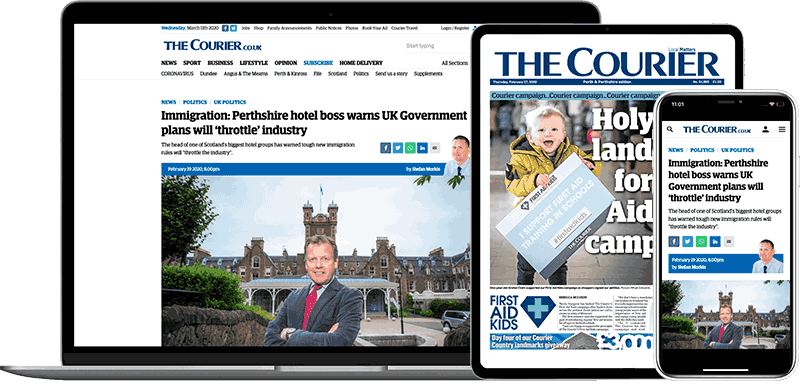 Help support quality local journalism … become a digital subscriber to The Courier
For as little as £5.99 a month you can access all of our content, including Premium articles.
Subscribe