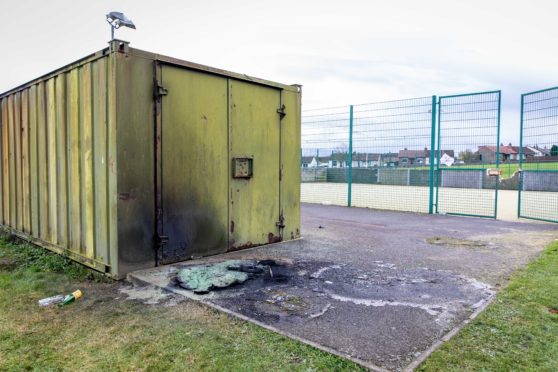 Vandals have struck a Fife school setting fire to bins, destroying sports equipment and wrecking a playing field.
The attack on St Serfs Primary School in Valleyfield over the weekend is the latest in a series of incidents the school has suffered in recent months.
In January bins were set alight within the school grounds, while in March outdoor furniture and a stage area were extensively damaged.
Education chiefs now fear the primary school is being deliberately and repeatedly targeted by groups of youths coming into the area intent on causing damage.
And calls are growing louder among the local community that more must be done to stop those responsible before the vandalism gets any worse.
Just weeks ago, nearby Woodmill High School in Dunfermline was partly destroyed in a blaze started deliberately.
Head teacher Catherine Mullen said: "This weekend's vandalism is yet another example of the mindless activity of people who seem to be using our school as a focus for their antisocial behaviour.
"It appears that some weekends groups of youths are actually travelling into the community and meeting around the school.
"They're leaving behind broken glass and all sorts of litter, which would be horrible for anyone to deal with, but which is downright dangerous in a playground for young children.
"I can only appeal to those involved to think about their own families and younger siblings and then think about all the children's lives they're spoiling.
"Children as young as four are being putting at risk who now can't use the facilities at their own school.
"Our janitor, parents and staff all work hard to clear the playground when that's needed, but none of us should have to do this.
"The school is working with colleagues in the education service, safer communities team and the police to take action against these vandals."
Police confirmed that patrols had been stepped up in the area following Saturday's incident and the public have been urged to report anyone acting suspiciously in or around the school grounds.
A spokesman for Police Scotland added: "This incident was not reported to police, but officers are looking into it.
"We would always urge people to report any crimes that take place, or pass on information regarding suspicious activity to their local police office."
Anyone with information is asked to call police on 101 or the anonymous Crimestoppers line on 0800 555 111, where anonymity can be maintained.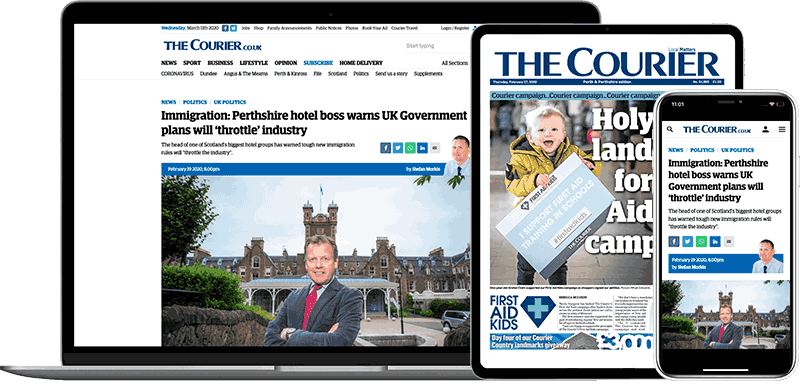 Help support quality local journalism … become a digital subscriber to The Courier
For as little as £5.99 a month you can access all of our content, including Premium articles.
Subscribe