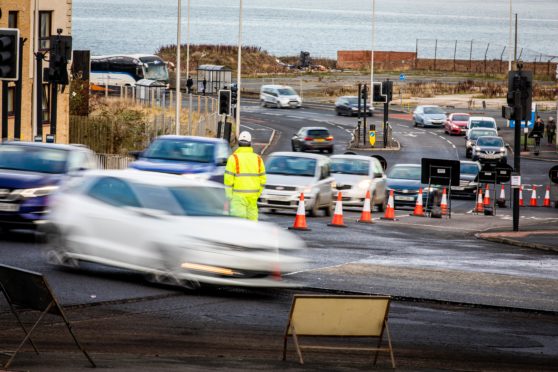 Roadworks in Kirkcaldy have been branded "insane" after commuters and school children were stuck in a tailback reaching to Kinghorn.
Resurfacing work has started at the A921 Kinghorn Road, which involves a contraflow on the western approach to the town and the closure of Bridge Street.
It coincides with a project to reduce the Esplanade from a dual to a single carriageway road, leaving some motorists questioning the timing of the work.
On Wednesday morning, a school bus was among the vehicles which ground to a halt on the Kinghorn Road, in a queue about a mile and a half long. The pupils from Balwearie High School who were on board missed their first lessons of the day.
Meanwhile, there were reports of tailbacks on the other route into the west of Kirkcaldy, the B9157 quarry road.
There had been gridlock on the Esplanade the previous day as the work got under way.
Fife Council has responded by apologising for the disruption and restricting the works to between 9am and 4pm.
Local businesses criticised the decision to shut off Bridge Street, which only reopened at the end of July after a two-month closure.
Gillian Devine, who lives locally and runs the gift and food outlet WR&P in Mill Street, said: "I think this insane three way system will hit hardest at commuting times.
"Today we have been devising ways to get to places over the other side of the Bermuda Triangle.
"We cannot see any reason for closing Bridge Street and forcing all traffic into one lane along the prom.
"Regardless of whether this was planned or unplanned, it's a sad reflection of what it will be like once the work to reduce the prom to one lane is completed. How that got approved is anyone's guess."
Meanwhile, the director of Tyres4U in Bridge Street said he had lost trade and wanted to remind customers that he was still open for business.
"A lot of people have been saying 'I thought you were closed' and I've had to explain it to them.
"The road closure is causing a lot of disruption to people. I know my business has been affected by this and not for the first time this year."
Fife Council service manager Mark Dewar said: "There are currently essential road resurfacing works on the A921. They were initially programmed to take two weeks, however good progress has been made and it's hoped they can be completed by next Wednesday, two days ahead of schedule.
"I'm sorry they've caused so much disruption this morning.
"To relieve any further congestion during the morning and evening peak periods we will enforce a restricted working period of 9am to 4pm on the contractor and their traffic management operatives will manually control the temporary traffic lights. We'll keep monitoring the situation and react as appropriate.
"The heavy traffic also delayed some school buses heading to Balwearie High. And, while we hope the contractors' new measures will mean pupils get to lessons, the school team are aware of the buses and pupils that could be affected over the next few days.
"Obviously there's also work ongoing on the Esplanade as part of major investment in Kirkcaldy. We hope this regeneration work will help attract more locals, visitors and businesses to the town centre in the longer-term.
"We're in contact with local businesses and council officers are permanently on site with our contractors at the waterfront. To date, there haven't been any reported issues with traffic flow."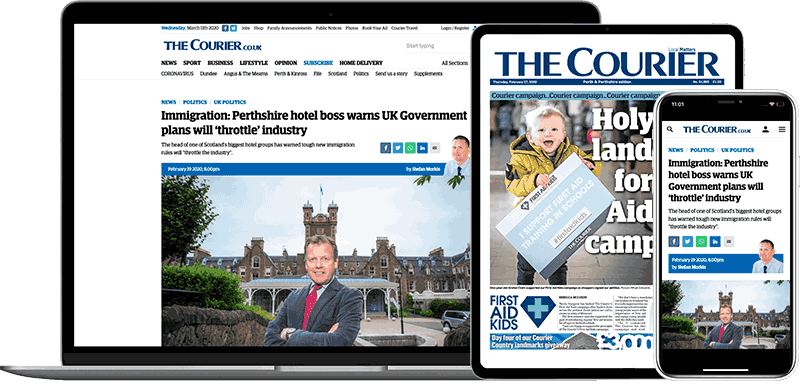 Help support quality local journalism … become a digital subscriber to The Courier
For as little as £5.99 a month you can access all of our content, including Premium articles.
Subscribe