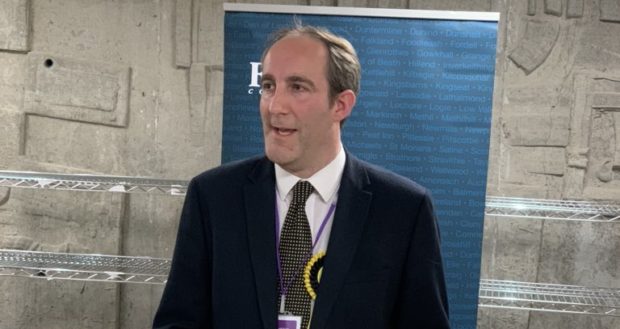 The Scottish Nationalists have won the Dunfermline Central council by-election following what was expected to be a hotly contested three-party battle this evening.
SNP candidate Derek Glen was cheered on by party colleagues after being declared the winner polling 1526 votes.
Conservative Chloe Dodds came in second place with 1142 votes and Liberal Democrat candidate Aude Boubaker-Calder polling 1052 votes coming in 3rd.
It proved a good night for the SNP who also won in neighbouring Rosyth ahead of the Conservatives.
However, it proved a bad night for Labour who failed to get their vote out in either by-election with Michael Boyd slumping to fourth place in Dunfermline and former Fife Councillor Billy Pollock running in a disappointing third in Rosyth.
Commenting on his win, new SNP councillor Derek Glen said: "We are delighted.
"This has sent a clear message ahead of next month's General Election that there is confusion over Brexit and Westminster politics but also, and importantly, that the SNP are the party that matters when it comes to improving communities, education and social care.
"I'm extremely grateful to all of those who came out to vote in what was a difficult night weather wise and to my campaign team who worked magnificently to get me elected."
It was a good night for the Tories with a strong second place for Conservative candidate Chloe Dodds who said they were now firmly the only alternative to the SNP.
She said: "We have once again shown that we are the only choice for those who don't want independence and the only credible party who will stand up to the SNP.
"I'm disappointed we didn't win but this was a strong show and with the collapse of the Labour vote the message on the doorstep is very positive."
And it was a surprisingly good night indeed for the Liberal Democrats who finished third on first preference votes, but polled just two votes less than the SNP when transfers were taken into account.
Lib Dem candidate Aude Boubaker-Calder said she had campaigned wholeheartedly on local issues and it made the difference.
"It's a great show and sends a message out there that we are the only alternative to a vote for the SNP and Conservatives.
"Our campaign was summed up in three words; active, local and vocal and people who are fed up the divisive politics that the other political parties revel in responded to that with a vote for the Liberal Democrats."
All four of, what are perceived as the, main political parties struggled to get voters to one of the 10 polling places across the ward on what was a bitterly cold evening, with turnout at 27.5%, way down from the 47.7% when the seat was last contested at the council election in May 2017.
The number of people registered to vote in the Dunfermline Central by election was 15,698, with Fife Council having issued 3,071 postal votes.
The by-election was called after Conservative Councillor Alan Craig stepped down on health and personal grounds.
In a ward served by four councillors, Derek Glen now joins Labour's Jim Leishman and Garry Haldane along with SNP's Jean Hall Muir to serve the Dunfermline Central constituency.
Result in full:
Derek Glen (SNP)  1526
Chloe Dodds (Conservative) 1142
Aude Boubaker-Calder (Lib Dem) 1050
Michael John Boyd, (Labour) 621
Fiona M McOwan (Green) 238
Keith Chamberlain (Libertarian)  28
Turnout 27.5%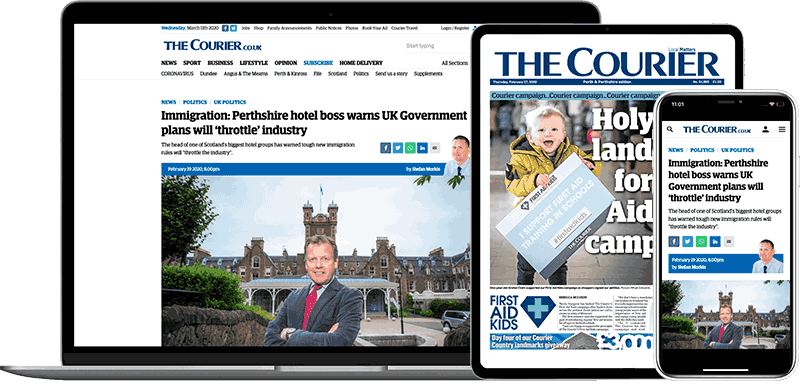 Help support quality local journalism … become a digital subscriber to The Courier
For as little as £5.99 a month you can access all of our content, including Premium articles.
Subscribe