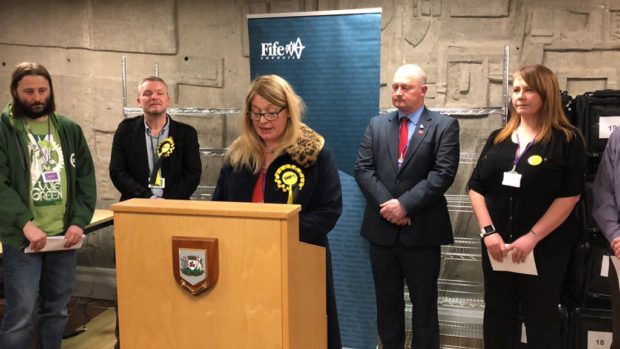 SNP candidate Sharon Green-Wilson secured a triumphant return to Fife Council by claiming victory in the Rosyth by-election.
The former councillor, who was ousted from her seat on the local authority in 2017 when she was pushed into fourth place, did enough to defeat her closest challengers on this occasion and will take the spot of fellow party member Samantha Steele, who was forced to step down for health and personal reasons earlier this year.
Ms Green-Wilson said Ms Steele would be a "hard act to follow" but pledged to "hit the ground running" and deal with local concerns such as road safety, environmental issues, pollution, flooding, transport and schooling.
"I can't wait to be an active councillor again and get into all the issues that matter to people," she said.
"I'm really, really familiar with everything that's happening in Rosyth, I've kept myself involved in things and I'm just looking to get stuck in again.
"We've had a really, really hard working team and people knocking on all the doors, so all the team have been amazing. I'd like to thank everyone at Team SNP for all their support.
"Sam's really popular and has done some amazing work, and hopefully I can build on that."
Conservative candidate Margaret Fairgrieve came second when first preference votes were counted, while ex-councillor Billy Pollock, who previously served the neighbouring Dunfermline South ward, was third, ahead of Liberal Democrat candidate Jill Blair
Independent candidate Alastair Macintyre, who hit the headlines during the campaign with comments criticising "politically correct" council spending on gay pride parades and/or climate change officers, was next, while Craig McCutcheon, from the Greens, and Libertarian candidate Calum Paul made up the numbers.
The battle in the three-councillor Rosyth ward had been a particularly intriguing one after boundary changes saw a string of west Fife villages, such as Pattiesmuir, Limekilns, Charlestown and Crombie, brought into ward 5 back in 2017.
Indeed, it has been a notoriously difficult ward to call for more than a decade, as the SNP, Labour, Liberal Democrats and Conservatives have all had representation in the area at some point since 2007.
Following this latest by-election, Ms Green-Wilson now joins Conservative councillor Tony Orton and Labour councillor Andrew Verrecchia as elected members serving Rosyth.
According to council figures, 11,554 people were registered to vote in the Rosyth area, while 1,937 postal votes were issued and 13 people requested a proxy vote.
However, turnout was low in both of yesterday's by-elections.
Rosyth's turnout was just 27.5%, while Dunfermline Central's was 29.5%.
Rosyth result (first preference votes):
Jill Blair (Liberal Democrat) – 249
Margaret Fairgrieve (Conservative) – 768
Sharon Green-Wilson (SNP) – 1,347
Alastair Macintyre (Independent) – 157
Craig McCutcheon (Green) – 132
Calum Paul (Libertarian) – 16
Billy Pollock (Labour) – 480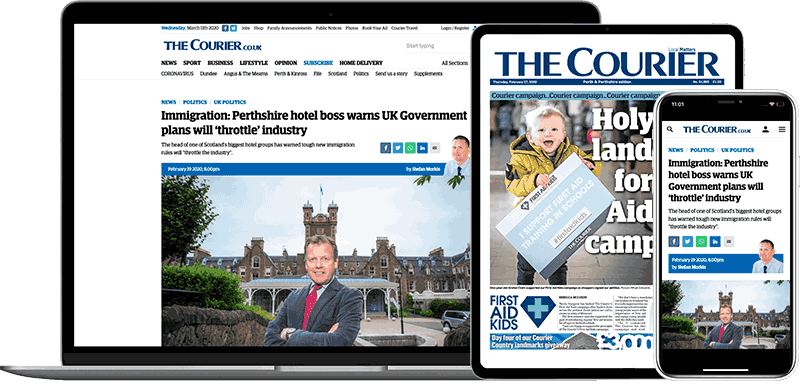 Help support quality local journalism … become a digital subscriber to The Courier
For as little as £5.99 a month you can access all of our content, including Premium articles.
Subscribe