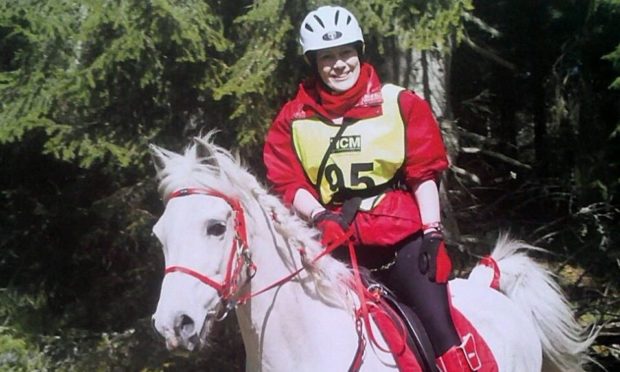 A horse was left to starve in a field in Fife by its owner.
Zante was in an emaciated state after Heather Jones, 49, failed to provide enough food for him.
He and two other horses kept by Jones, of Markinch, in a field in Coaltown of Balgonie, were handed over to the Scottish SPCA. The animals have since been rehomed.
Jones was said to have been a keen horsewoman, having kept horses for years and competed in shows around the country.
At Kirkcaldy Sheriff Court on Monday she was reprimanded by Sheriff Grant McCulloch for failing to care properly for Zante.
Sheriff McCulloch also expressed concern for three dogs she keeps and requested further information from the animal charity which investigated the case before he decides how to deal with her.
Jones, of King Edward Street, admitted causing Zante unnecessary suffering between December 10 and January 10, by failing to provide adequate nutrition leading to him becoming emaciated.
Her denial of causing unnecessary suffering to two other horses, Toruk and Smith, was accepted by the Crown.
Sheriff McCulloch told Jones: "It's clear that for whatever reason for a period you did not properly care for one of your horses.
"You did, through inaction or improper action, cause Zante to suffer unnecessarily."
He said that fortunately Zante's body condition had improved since being taken from Jones' care and he was now thriving.
He imposed a structured deferred sentence for 12 weeks to allow Jones to engage with psychiatry services and for a further report from the Scottish SPCA.
Solicitor Alistair Burleigh said Jones had suffered from mental health issues and had been "completely and utterly isolated" when the offence occurred.
He said: "She knows her failures were quite serious. She is deeply ashamed of how this came about."
Mr Burleigh said Jones had been highly dedicated to her horses, taking them to events all over.
He said: "All that has gone by the wayside.
"She took the appropriate steps to sign these horses over to the SSPCA and all three of them have been rehomed.
"It's obvious she has a huge void in her life as a result of not having any horses."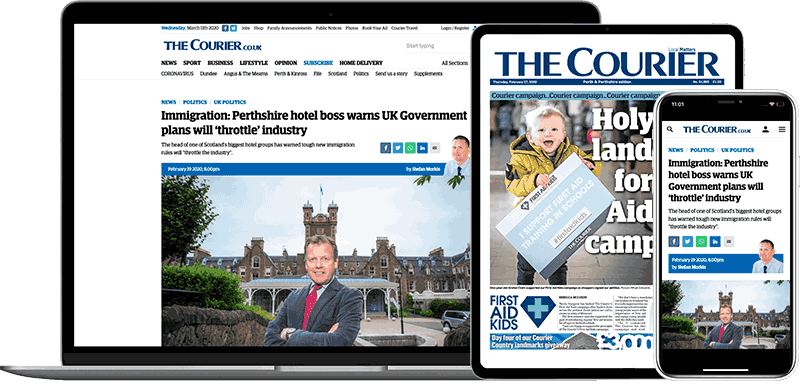 Help support quality local journalism … become a digital subscriber to The Courier
For as little as £5.99 a month you can access all of our content, including Premium articles.
Subscribe