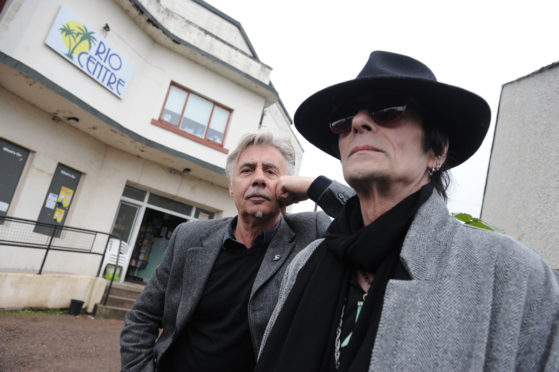 The Rio Community Centre in Newport will welcome back legendary guitarist Earl Slick this month.
Having worked with icons including David Bowie, John Lennon and Yoko Ono, Slick has been touring the UK, visiting intimate venues to speak about his career as a musician and answer questions from the audience.
After performing at the community centre in Newport with Glen Matlock in May, Slick is returning to the Fife town on November 30.
He has promised some rock and roll revelations "if they ask the right questions".
Slick told The Courier: "I've done a lot of touring in my life. I've been all over the UK but there are these little places I haven't been to so I'm trying to go to them.
"You can get so close in a small venue and when you have a conversation people get more insight into me and I can see what makes them tick, so it makes it a lot of fun.
"After about 45 minutes or so of just kind of giving them a background history and telling them stories, we open the floor for questions and that's when it gets interesting.
"The reaction has been really good every place I've been."
Slicky Speaks: Earl Slick in Conversation has only three dates in Scotland, the others being in Glasgow and Aberdeen. Tickets are available from the WeGotTickets website.
"I wanted to come back because when I was there with Glen Matlock we had a great time. It was cool," he said.
The night is likely to end with a few songs, with rock singer Jesse Smith, who is the presenter for the evening, adding vocals.
Slick added: "Usually somebody will ask, but if not I'll play anyway."
The Brooklyn-born musician collaborated with Bowie over four decades as well as working with Lennon and Ono, Robert Smith of The Cure and the Yardbirds.
He featured in the BBC Four documentary Rock 'n' Roll Guns For Hire: The Story Of The Sideman, exploring life as a musician in the shadow of a major star.
And he said in recent years he has found it easier to find projects in the UK compared to stateside.
"I've been working with Glen Matlock on and off for a good 10 years and he works mostly out of here, and I did a movie with the BBC about two and a half years ago, so it seems there's more to do here for me."
Betty Martin, who chairs the Rio Community Centre management committee, said it was "amazing" to see such big acts booked for the venue.
"It's quite funny when they arrive because they come with an entourage and we've got pilates on so they have to wait," she said.
"I think they quite enjoy that."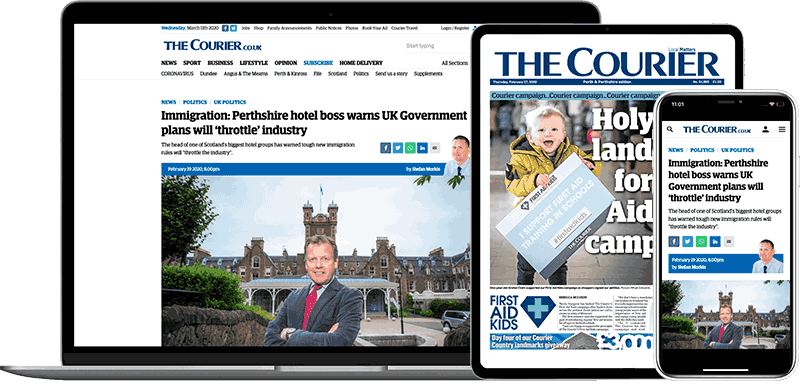 Help support quality local journalism … become a digital subscriber to The Courier
For as little as £5.99 a month you can access all of our content, including Premium articles.
Subscribe