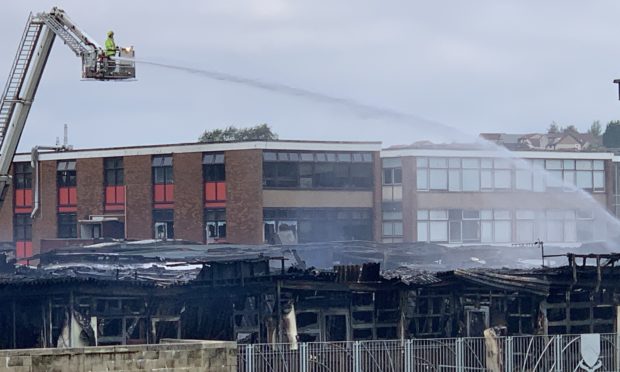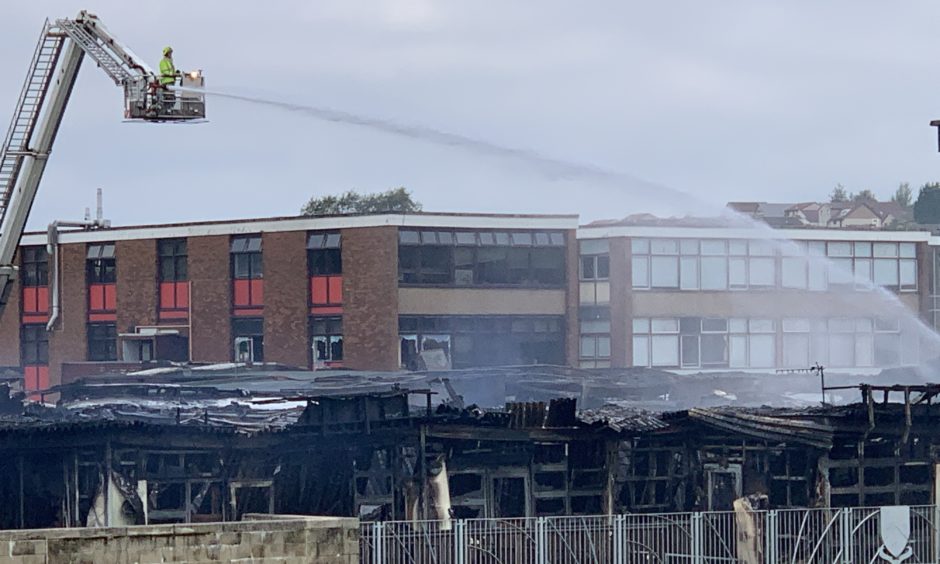 A generous community has raised £15,000 in just three months after a devastating blaze ripped through Woodmill High School in Dunfermline.
Events and donations saw cash pouring into a fundraising group set up by three local mothers in the wake of the August 25 fire.
Patricia Hunter, Heather Bremner and Sharon Scott said they had been overwhelmed by the response of community members who were desperate to help and are now ready to hand over the total.
Heather said: "It's amazing how close this community is.
"It started with some of us taking food down to the firefighters on the night of the fire and we decided to keep going by raising money."
She said the money raised by the group would be used to buy any equipment that was unlikely to be provided by the local authority.
"We have a meeting with the school and teachers and pupils will be involved in deciding what they want it to be spent on," she said.
Fundraising was carried out by schools, community groups and individuals across Fife.
Events included a talent show, bag-packing in local supermarkets and bucket collections before and after performances at the Alhambra Theatre.
Businesses have also donated, with Kenny's Music in Dunfermline handing over musical instruments and Tesco Duloch donating a 50-inch television.
"Local shops and hairdressers have also been donating vouchers," said Heather.
"We didn't think we would raise anything like that. It's a phenomenal amount and it's all come in since August.
The group's efforts have been praised by Fife Council.
SNP councillor Fay Sinclair, convener of the education and children's services committee, said: "We want to say a huge thank you to all those who have organised and co-ordinated this fund-raising effort, along with the wider community who have really got behind it.
"They have all shown an amazing generosity and community spirit in getting involved."
Woodmill's 1,400 pupils have been housed in various locations around west Fife since the fire destroyed a section of the school and left no part of the building untouched.
S3 to S6 students will return to modular classrooms on the Woodmill site after Christmas, with all pupils expected to return by August next year or sooner.
The Scottish Government and Fife Council have announced a new Woodmill High School will be built in Dunfermline as soon as possible, although a site for the building has yet to be found.
A 14-year-old boy appeared in court in connection with the blaze on August 26.