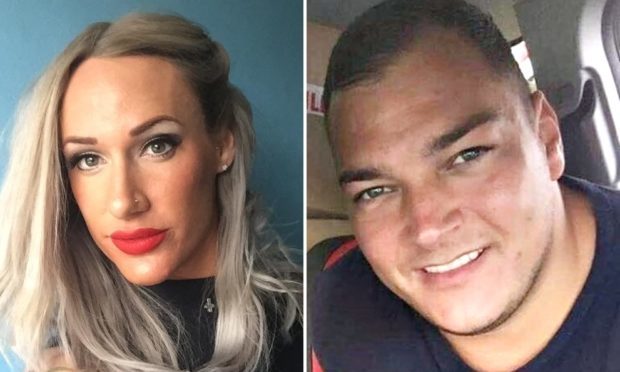 A judge's handling of a Fife rape trial has been called into question in an appeal court ruling.
Lord Summers was found to have intervened repeatedly as Stephen Graham's victim was being cross-examined at the High Court in Livingston last year.
Lord Justice Clerk Lady Dorrian, who analysed the way the case was conducted as part of an unsuccessful appeal against Graham's conviction, said the behaviour could have affected the way the woman's evidence was regarded by others in the court.
Last night the victim, who waived her right to anonymity but asked to be known only by her first name Carin, said her treatment had been" terrible".
Graham, 30, was convicted of savagely beating and raping the woman in February last year.
During his trial former Army medic Carin, 30, was questioned in the dock for four and a half hours.
Lady Dorrian said: "On a number of occasions the judge appeared to be repeating or revisiting the line of the cross-examination which had just been advanced (by Stephen's solicitor advocate).
She added: "If a judge intervenes in such a manner during the examination of a witness there is a danger that an observer might conclude that he was engaging in cross-examination, or was seeking to undermine the testimony being given."
Lady Dorrian noted that at one point Carin told the judge: "I've done nothing wrong here."
She referred to a previous ruling which concluded questioning "should not result in the presiding judge taking over the role of examiner or cross-examiner".
Carin welcomed the news that Graham's appeal had failed but told The Courier: "The way I was treated was terrible. You are meant to feel safe with a judge.
"The judge thought I was a non-credible witness and tried to make me look like I wasn't credible in front of the jury."
Carin, who had been in a short relationship with Graham, was beaten and raped during a nine-hour ordeal at his flat in Markinch in February last year.
Graham trapped her and threatened her with a knife. He also strangled and beat her a month earlier.
He was jailed for six years at the High Court in Edinburgh in October last year.
At the time, police described Graham as a "violent and predatory individual" and praised Carin for her bravery in helping to secure his conviction.
She said giving evidence had made it feel like she was reliving her ordeal and revealed she was still having counselling.
"To see the photographs of the bloody bathroom and the flat, it brought everything back and that was hard enough," she said
"I hope one day I will be the same person I was, but it won't be for a long time.
"I'm so glad he didn't win his appeal.
"That's 18 months he's been inside and it's been 18 months of thinking 'what if he gets out?'.
"Monsters like him are a danger on the streets."