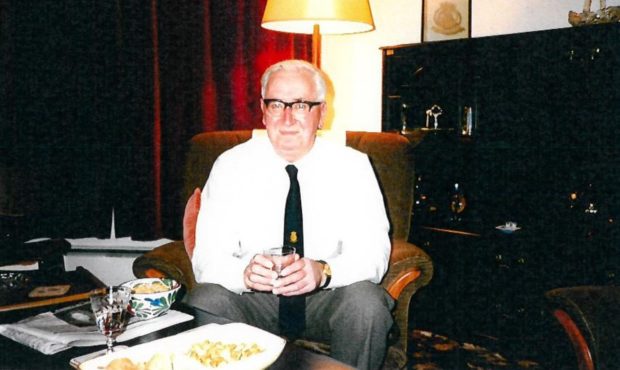 The family of a former Ministry of Defence worker are investigating whether his job at Rosyth dockyard may have contributed to his death.
Andrew Slorance was 75 when he died of an asbestos-related cancer in 2003, almost 50 years after he worked as an electrician at the Fife naval yard.
His devastated wife Barbara, 85, and children Jill and Neil are now calling for any former workmates to come forward as they seek answers to how he contracted his illness.
They have instructed specialist asbestos-related disease lawyers to act on their behalf.
Shortly before his death, Mr Slorance was diagnosed with mesothelioma, a cancer of the lining of the lung which is normally associated with exposure to the substance.
As part of their investigations, the legal experts are seeking more information about the working conditions he would have faced while employed by the Ministry of Defence (MoD) at Rosyth between 1943 and 1954.
They are keen to hear from anyone who remembers working with Mr Slorance there, as well as anyone with general information regarding the environment at the time in question.
Mrs Slorance who lives in Whitley Bay, was married to Andrew for 44 years.
She said: "The whole family was devastated when Andrew passed away and it affected us all very badly.
"It has taken a very long time for us to get into a position where we felt comfortable trying to get answers regarding what Andrew faced and we would be hugely grateful to anyone who might be able to shed light on the work he did at Rosyth."
Roger Maddocks, a partner and asbestos expert at Irwin Mitchell in Newcastle, who represents the Slorance family, said: "Barbara, Jill and Neil have faced an incredibly difficult time in the past few years and it has been very hard for them to come to terms with their loss.
"They have shown tremendous strength by seeking to gain answers as to how the illness which led to Andrew's death was caused.
"Any information regarding the working conditions at Rosyth Dockyard could make a huge difference to this case."
An MoD spokesperson said: "We take health and safety extremely seriously and are committed to providing a safe working environment for our employees.
"We are unable to comment on individual cases."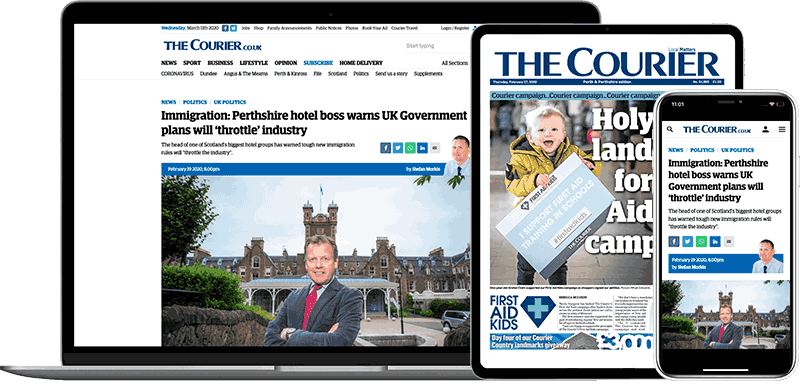 Help support quality local journalism … become a digital subscriber to The Courier
For as little as £5.99 a month you can access all of our content, including Premium articles.
Subscribe