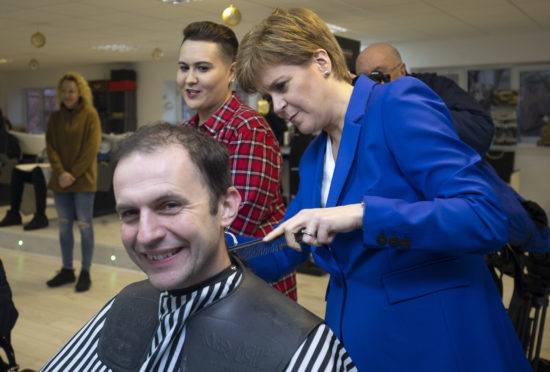 The UK's most marginal constituency is set to go right to the wire again after a new poll sugested the only seat the SNP are set to lose on December 12 is North East Fife.
After a "nailbiting" finish in 2017, which saw SNP candidate Stephen Gethins win over the Lib Dems by only two votes, a poll released by Panelbase has the seat being won by the Lib Dems candidate Wendy Chamberlain.
Mr Gethins said the response he and his team were receiving on the street was still "very positive" while the Lib Dems said the poll result –published in the Sunday Times, showed the party were a growing force in Scotland.
Conversely, the poll showed Labour was on course to lose every seat but one next month. Edinburgh South Labour candidate Ian Murray is predicted to be the only survivor for Corbyn's party come December 13.
The campaign in North East Fife escalated at the weekend, following another visit by SNP leader Nicola Sturgeon.
Since no-one else thought to do so… we've launched a general election #podcast! Episode 1 features @davieclegg @EEadele @c_pmalik @mrdandonoghue. It's #GE2019 with a Scottish twist.

?Search for The Stooshie in your podcast app to subscribe, free! pic.twitter.com/o1w7zRRXoL

— The Courier (@thecourieruk) November 25, 2019
The first minister was in Leven on Saturday where she visited a hairdressing business to hear how staff are providing free trims for school children from low-income households.
Wind and rain could not keep the party faithful away from the SNP leader, who was in the town at around 2.30pm with candidate Stephen Gethins.
The Conservatives are expected to lose just one seat in Scotland, with Stirling predicted to move from Stephen Kerr to SNP MEP Alyn Smith.
Mr Kerr said: "We welcome yesterday's poll. It confirms that, in seat after seat in Scotland, it's only by voting Scottish Conservative that people can stop Nicola Sturgeon and make her listen.
"By contrast, the poll shows that Labour is going nowhere in Scotland and that it now risks being completely wiped out.
"So our message to Labour and Liberal voters today is to lend us your vote so together we can beat the SNP. We did it two years ago – let's do it again.
"Together we can send a clear message to Nicola Sturgeon – no to indyref2, no to more division, instead let's get back to what matters – a well-funded NHS, better schools, and a stronger economy."
If the poll is found to be correct, the party's support will also drop by one percentage point, to 28%.
The poll found the First Minister to be the only leader with a positive approval rating at +3%.
Prime Minister Boris Johnson's popularity rose slightly from -36% to -34%, while the Labour leader also improved but still found himself trailing the Tory leader on -41%.
On the issues voters believe to be harmful to the UK, 37% of Scots said Scottish independence, with 39% saying the same of Brexit.
Almost half of all those surveyed said Scottish independence would be a "good opportunity" for the country, at 45%, while just 24% said the same of Brexit.
Scottish Liberal Democrat campaign chair Alex Cole-Hamilton MSP said: "This poll shows that the Lib Dems are a growing force in Scotland.
"Everyone who is pro EU and pro UK should vote for us on December 12."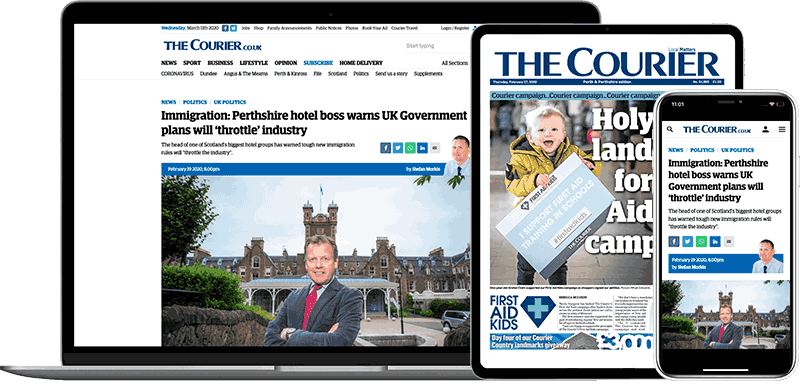 Help support quality local journalism … become a digital subscriber to The Courier
For as little as £5.99 a month you can access all of our content, including Premium articles.
Subscribe