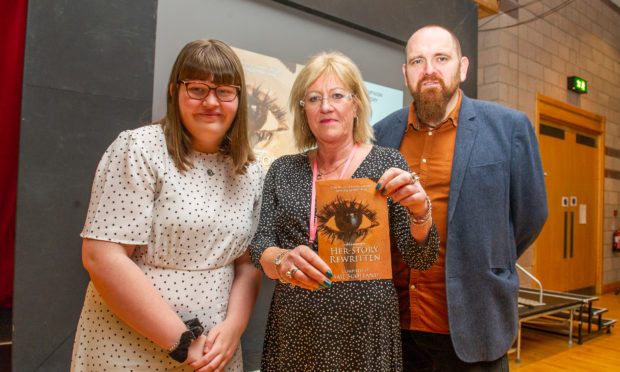 Fife-based domestic abuse charity Saje Scotland officially launched its new book Her-Story Rewritten at the Rothes Halls, Glenrothes, on Tuesday.
Written by 22 women who found their way to Saje Scotland, the book chronicles domestic abuse in all its forms – control, emotional harm, coercion, physical violence, sexual abuse, humiliation, and everything in between.
Charity co-founder Janet Henderson said: "This book goes beyond platitudes and pleasantries and does not make for easy reading.
"However, like any platform created for women to share their collective stories, it is also full of moments of humour, joy and hope.
"We hope this book opens up a wider conversation that resonates with and reflects all people. We are so grateful to all the women who bravely told their stories for this amazing book."
The launch also featured a presentation by S5 Inverkeithing High School pupil Ellie.
The Courier told previously how the book had been compiled using anonymous testimonies from women who have been through Saje Scotland's Freedom programme.
One woman featured in the book told The Courier how she was in an abusive relationship for 17 years which came to a head when her partner broke into the house and attacked her with a baseball bat. She become involved in the Freedom programme and was asked to write her story for the book as a volunteer.
Another explained how she was physically assaulted but also experienced years of historic emotional abuse that came to a head when she was diagnosed with Post Traumatic Stress Disorder (PTSD).
Last week a Fife man became the first person in the region to be sentenced for domestic abuse under new legislation covering controlling and intimidating behaviour.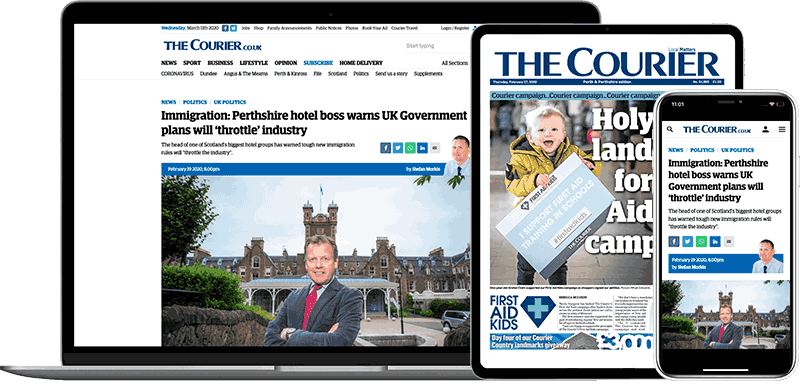 Help support quality local journalism … become a digital subscriber to The Courier
For as little as £5.99 a month you can access all of our content, including Premium articles.
Subscribe