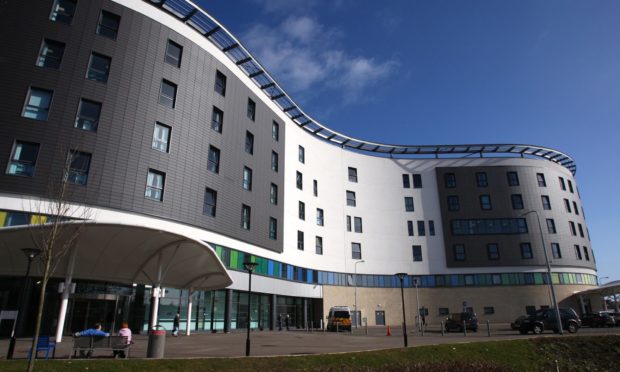 Missed appointments in Fife's hospitals cost the health service more than £400,000 last month, The Courier can reveal.
The figure comes at a time when NHS Fife is struggling to balance the books, while there is similar financial pressure on health and social care services – the cost of which is met by both the health authority and Fife Council.
Around 2,800 patients failed to show up as arranged to outpatient appointments in the region's hospitals throughout October, at an average cost to NHS Fife of around £150 per booking.
Just under 29,000 outpatient appointments had been booked during the month.
Health chiefs have estimated the monthly missed appointment rate is usually between 8% and 10%, a statistic which takes into account only outpatient appointments, with missed GP meetings also a huge drain on much-needed finances.
NHS Fife chief executive Paul Hawkins said: "This cost of missed appointments varies from specialty to specialty, although the average cost to NHS Fife is around £150 per appointment.
"This equates to more than £400k each month – money which would be far better invested in the frontline healthcare services utilised each day by the people of Fife.
"Beyond the amount of resources wasted, missed appointments also add considerably to waiting times for other patients awaiting assessment or treatment."
Mr Hawkins added NHS Fife has implemented a number of initiatives in an attempt to reduce the number of missed appointments.
"In addition to our text reminder system, our patient focused booking system has been in place for a number of years and enables patients to arrange an appointment at a time which is suitable for them.
However, he stressed: "Our message to patients is clear – if you cannot attend your appointment, please call us on the number of your appointment letter to reschedule.
"That way your appointment can be taken by someone else who requires it, and we can make the best possible use of the resources we have to benefit the population we serve."