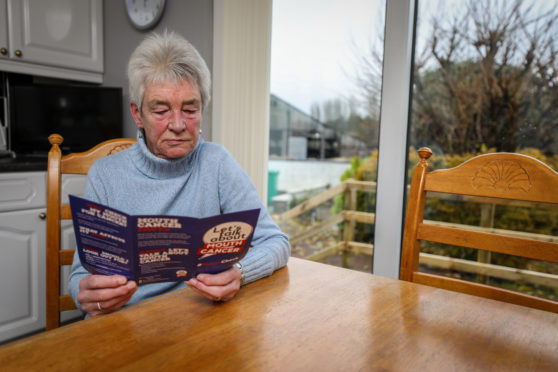 A Fife woman who thought she had cut her mouth on a crisp but actually had cancer is fighting for better awareness of the disease.
Barbara Boyd, 61, initially thought she had cut her gum or had an ulcer and was stunned when she learned four months later she had cancer on her tongue.
The former PE teacher had a third of her tongue removed and a neck dissection, involving the removal of 46 lymph nodes, and is now clear of the disease.
She is pushing for greater awareness of the symptoms of mouth cancer among health professionals and the public.
Barbara, of Kelty, said: "Early diagnosis is absolutely crucial.
"It's crucial that dentists and health professionals are aware of the prevalence of this and what to look out for.
"I think if my cancer had been detected when I first thought something was there I would not have had to have the neck dissection."
Mouth cancer is the sixth most common cancer worldwide and November is Mouth Cancer Awareness Month.
Barbara, who campaigns and raises money for the charity Let's Talk About Cancer, has been spreading word about the signs which can include white patches, ulcers, lesions and lumps on the tongue and lips.
She said: "I thought I had an ulcer on my gum, I really thought I had cut it on a crisp."
She mentioned it to her dentist and her GP but it was a nurse practitioner at her GP surgery who eventually raised the alarm.
Barbara said: "She had never seen mouth cancer before but that was immediately what came to her mind."
Following an immediate referral to Queen Margaret Hospital, in Dunfermline, a biopsy was conducted and in April Barbara was told the devastating news she had cancer.
She was admitted for surgery to remove a 9mm tumour on her tongue and woke up unable to talk or eat, with a large section of her tongue gone.
She said she still considered herself lucky.
"I have heard all sorts of stories," she said.
"Some people have to have the whole tongue removed. They can take skin grafts from other parts of the body and reconstruct a working tongue."
Barbara said having mouth cancer can erode people's confidence, often leaving their face disfigured and speech affected.
She said: "Some people don't go out, they are self-conscious of what they look like.
"Eating out can be a problem because you don't have total control."
But she said it was vitally important to talk about the condition.
Since being given the all-clear in July, Barbara has taken part in conferences and supported other patients.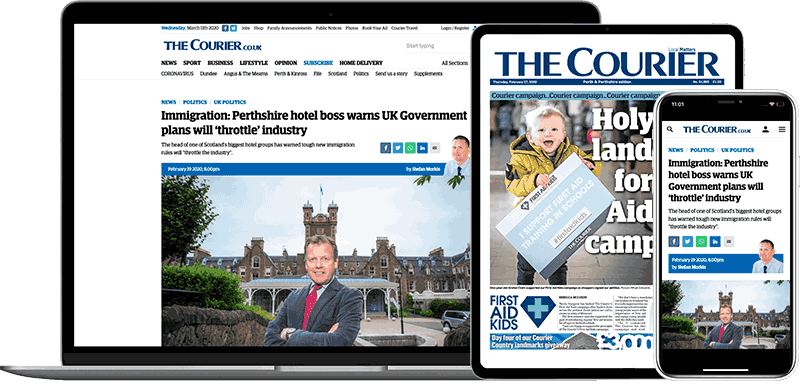 Help support quality local journalism … become a digital subscriber to The Courier
For as little as £5.99 a month you can access all of our content, including Premium articles.
Subscribe