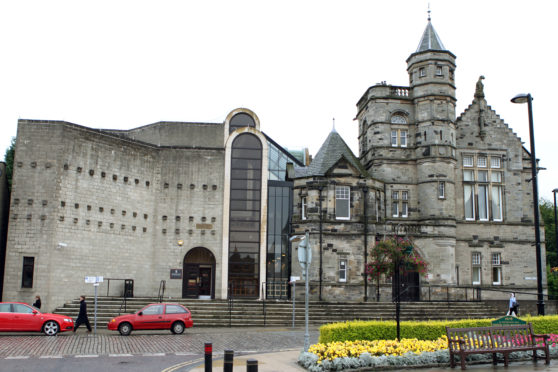 Elderly victims of crooked workmen have told of their shock at finding their driveway torn up without their permission.
Albert and Mary Lister from Glenrothes were cold-called by Jason Alcock and told him they would think about his quote of £2,950 for new paving.
But when they returned home after visiting family they found their driveway destroyed.
At Kirkcaldy Sheriff Court fraudster Alcock, 44, who also targeted an elderly woman in Methil, was jailed for nine months.
Accomplice Steven McPhee, 39, who had recently been released on licence from prison for serious assault, was fined £900.
Mr and Mrs Lister, both 83 at the time, said they had fobbed Alcock off when he knocked on their door on a Saturday morning and tried to persuade them to have their driveway monoblocked.
Mrs Lister said: "I said to him we were going to see my sister and we would think about it.
"We had no intention of doing it really.
"When we came back at about 5pm there wasn't a slab left in the driveway.
"I was really shocked and my sister wanted to phone the police."
Worried about the state of their property, however, the Listers agreed to allow Alcock to do the job for "not a penny more" than quoted.
He returned with glossy brochures for a supposed limited company which turned out not to exist, and Mrs Lister said: "He couldn't have been nicer, he was so full of the patter."
However, she became suspicious of Alcock and McPhee and their squad of workmen who arrived on the Monday.
Then Alcock demanded money before the job was complete and added another £400 on to the price, supposedly for VAT.
After a promised receipt failed to materialise the Listers contacted police.
Although their driveway is complete it is of poor quality, while that of fellow victim Isabelle Garrie, in Methil, was said in court to be "atrocious".
Ms Garrie had gone to the Bank of Scotland in Leven to withdraw £4,950 to pay Alcock when a bank employee became suspicious and alerted police.
The offences were committed between May 26 and 30 last year.
Alcock, of Larkhall, admitted fraud and attempted fraud, carrying out work without permission and not up to a competent standard, and McPhee, of Thornton, pled guilty to engaging in aggressive commercial practice and failing to notify the householders of their right to cancel contracts.
Mrs Lister said: "I was worried they were going to get off with it."
Jailing Alcock on Thursday, Sheriff Grant McCulloch said: "It seems to me you are someone who is a danger to society."
During a trial in which his father Robert McPhee, brother James McPhee and brother-in-law John Miller were convicted of slavery charges, McPhee admitted assaulting a worker and was jailed for three years.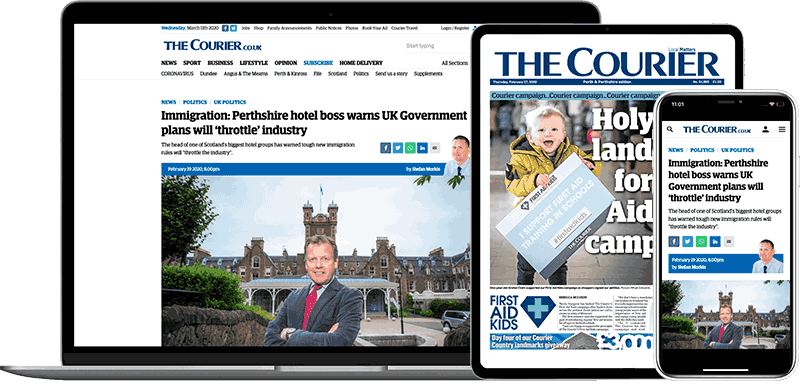 Help support quality local journalism … become a digital subscriber to The Courier
For as little as £5.99 a month you can access all of our content, including Premium articles.
Subscribe