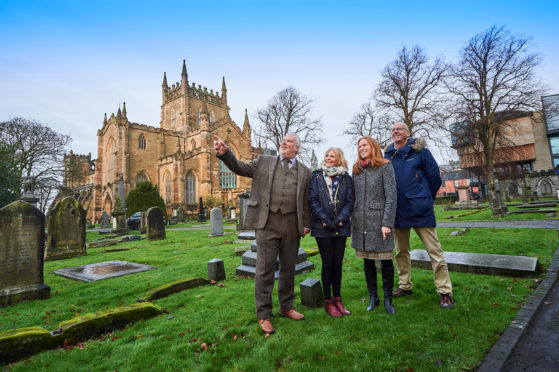 A new campaign aims to bring more visitors to Dunfermline and west Fife by showcasing the area's history and heritage.
The digital marketing drive will draw in the surrounding area, including Culross, North Queensferry and Inverkeithing.
Caroline Warburton, VisitScotland regional leadership director, said: "Dunfermline and west Fife has so many wonderful stories for visitors to discover and I'm very pleased that we are supporting this innovative campaign with our growth fund award.
"The area is steeped in history ancient and modern, such as Dunfermline being established as a Royal Burgh in the 1100s, more modern engineering feats such as the Forth Bridge and Queensferry Crossing and the region's recent success as a set for Outlander and Outlaw King.
"At VisitScotland we want to champion collaboration, spearhead digital innovation and promote local areas and events to ensure the benefits of tourism are felt across the country."
Home of the Forth Bridge World Heritage Site, Culross Palace, Pittencrieff Park, Andrew Carnegie Birthplace Museum, Dunfermline Carnegie Library and Galleries, Dunfermline Abbey and Palace, Dunfermline Heritage Quarter and Abbot House, Dunfermline and west Fife is seen as a key area to attract people looking for a diverse range of things to see and do.
Michelle Sweeney, director of creative development and delivery with the Fife Cultural Trust, said: "Fife Cultural Trust are delighted to be lead funding partner within the Dunfermline Heritage Partnership on this initiative to promote Dunfermline and west Fife as a visitor destination through social media.
"Dunfermline's heritage quarter is thriving thanks to the dedication and drive of all the partners and this has recently been evidenced by the plethora of awards it has received, inclusive Pittencrieff Park as Scotland's number one park and Carnegie Birthplace museum taking the national award as most family friendly museum.
"Our own Dunfermline Carnegie Library and Galleries added to its impressive trophy cabinet with two more awards at the recent Association for Heritage Interpretation awards including best in the Museums and Historic Properties/Sites category as well as the best overall award for excellence."
Led by Dunfermline Heritage Partnership (DHP), the scheme has the support of Fife Cultural Trust, Dunfermline and West Fife Tourism Association and Fife Tourism Partnership.
VisitScotland has awarded the project £12,750 from its growth fund, adding to match funding from other partners to make up a total package of £25,500.
Five themes have been identified to showcase Dunfermline and west Fife's world class heritage.
It is hoped these will allow DHP and its partners to grow a strong brand identity and better promote the area.
The five themes are Cultural and Creative, History and Heritage, Royalty and Pilgrimage, Carnegie's Legacy, and Sporting Heritage and Outdoors.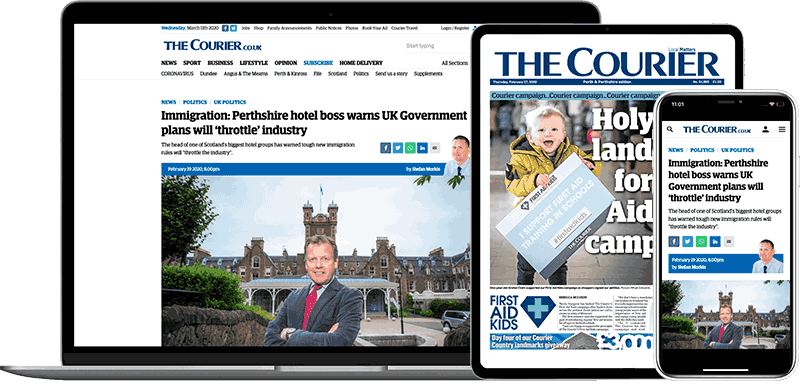 Help support quality local journalism … become a digital subscriber to The Courier
For as little as £5.99 a month you can access all of our content, including Premium articles.
Subscribe