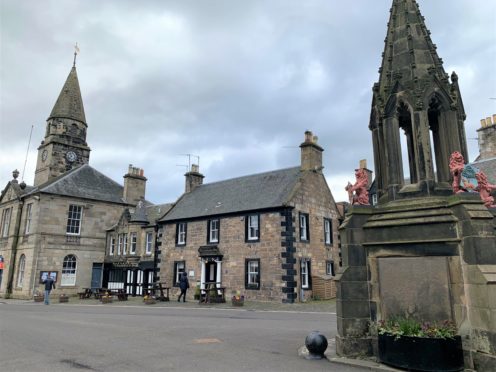 A Fife hotel which has featured in the hit US drama series Outlander has been sold for an undisclosed sum.
The Covenanter Hotel in Falkland will be recognisable to fans of the show as Mrs Baird's B&B.
The landmark has helped to foster a new generation of tourists who are visiting the village to catch a glimpse of some of the scenes in the small screen success story.
The hotel, which sits directly across from Falkland Palace, was put up for sale by its owners Randy and Susan Wallace earlier this year with a guide price of £350,000.
It's not known what the purchasers paid for it but it is thought the Outlander effect may have boosted the value.
Falkland was chosen to portray Inverness in the 1940s in the show. The Covenanter Hotel plays the role of a guest house in the main square, where the characters Claire and Frank Randall checked in for their second honeymoon.
Barry McNeil, a director of licensed trade property agents Cornerstone Business Agents, said the business had been sold to two local businessmen who had exciting plans for the hotel.
"I have been very privileged during my career to have helped Randy and Susan sell three businesses and acquire one," he said.
"Whilst retirement is not on the agenda at the moment, I am pleased to see my clients take a well earned retirement from the day to day running of a hospitality business.
"I am naturally very biased about Falkland, having grown up very close to the village, but Falkland is indeed very special."
Around 40,000 people a year visited Falkland prior to Outlander's popularity. Locals say the number has grown since the historical series gained worldwide acclaim on Amazon Prime.
Its main stars Sam Heughan, who plays Jamie Fraser, and Catriona Balfe, who plays Claire Randall/Fraser, have been spotted filming in the village on numerous occasions over the last few years.
A number of other locations across Fife and Perthshire have also featured in the series.
The Covenanter Hotel was built in 1771 and still has many of its original architectural features.
The new owners will be taking over the helm of a business with three ensuite letting rooms, a 40-cover restaurant, a coffee shop and traditional lounge bar.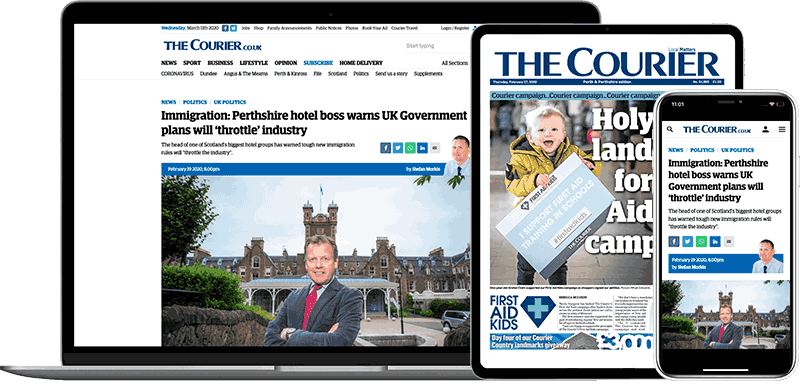 Help support quality local journalism … become a digital subscriber to The Courier
For as little as £5.99 a month you can access all of our content, including Premium articles.
Subscribe