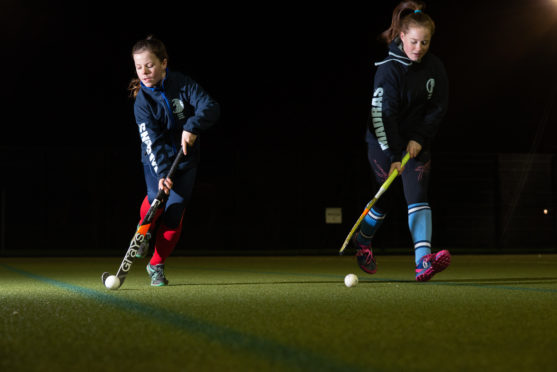 Hockey-playing sisters are among a squad of players and parents making a plea for a suitable pitch for the sport at the new Madras College.
Abbey and Tara Wallace have had to travel as far afield as Perth to play home matches due to a shortage of space in St Andrews and north-east Fife.
Former Scotland and GB player Alison Glasse-Davies, from St Andrews, has also voiced concerns that young players could be deterred because of the lack of facilities.
Fife Council ditched plans for a 2G pitch at the new school in favour of 3G and 4G pitches which are unsuitable for hockey beyond S3 as the fake grass is too long.
Abbey, an S4 pupil at Madras College, and Tara, S3, both play for Madras Former Pupils Ladies Hockey Club.
Describing provision in the St Andrews area as "poor", Abbey said: "Due to the lack of facilities in St Andrews we have had to travel up to an hour away to places like Perth to play our home games.
"Recently I was selected by the Midlands area to take part in the inter district hockey tournament.
"I think that if we had suitable hockey facilities in the area there would be more players selected to play at this level."
Sister Tara added: "I don't understand why Fife Council are not listening to what the pupils and parents think they need.
"There are so many pupils interested in hockey but it looks like Fife Council will not support us moving forward into what is a brilliant team sport."
Alison, who recently returned to live in her home town, said it was sad to see that a suitable hockey pitch is no longer part of the Madras College plan.
"Madras FP does a really good job of developing hockey players but they are really struggling to get a pitch," she said.
"We will lose participation in hockey if young players feel they can't go further.
"I would never have go to where I did if I hadn't played hockey at school with Madras FP."
Although it has been suggested a community 2G pitch could be created at Station Park, there are concerns it would be difficult to attract funding following the installation of two pitches at Madras College.
The council's head of education, Shelagh McLean, said: "An initial plan for the school had included a sand-dressed pitch (2G) and a long pile pitch (3G) as part of the proposed sports facilities.
"However, following extensive consultation the revised plans now include a 3G and 4G pitch.
"The school itself does not need a sand-dressed pitch to fully deliver the PE curriculum and this includes being able to include hockey as a preference.
"A new 3G pitch can be used for this along with the grass pitches at Station Park. The school will also have access to the University's 2G pitch.
"The school will continue to offer a wide range of activities and this would include hockey as a preference."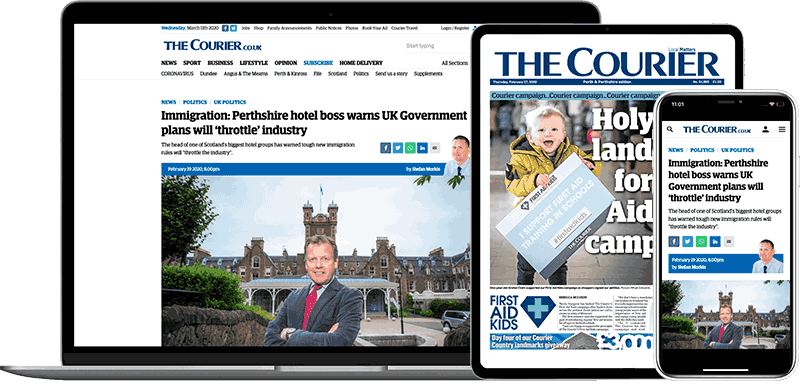 Help support quality local journalism … become a digital subscriber to The Courier
For as little as £5.99 a month you can access all of our content, including Premium articles.
Subscribe