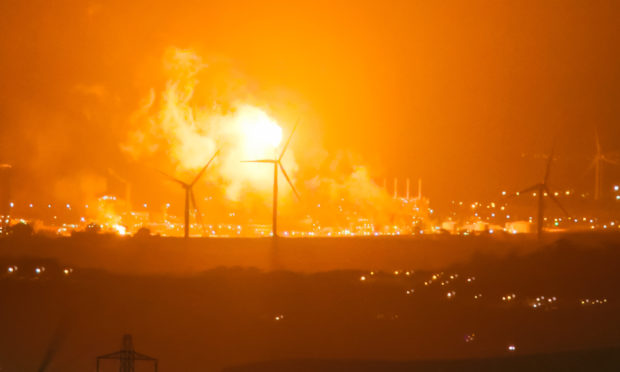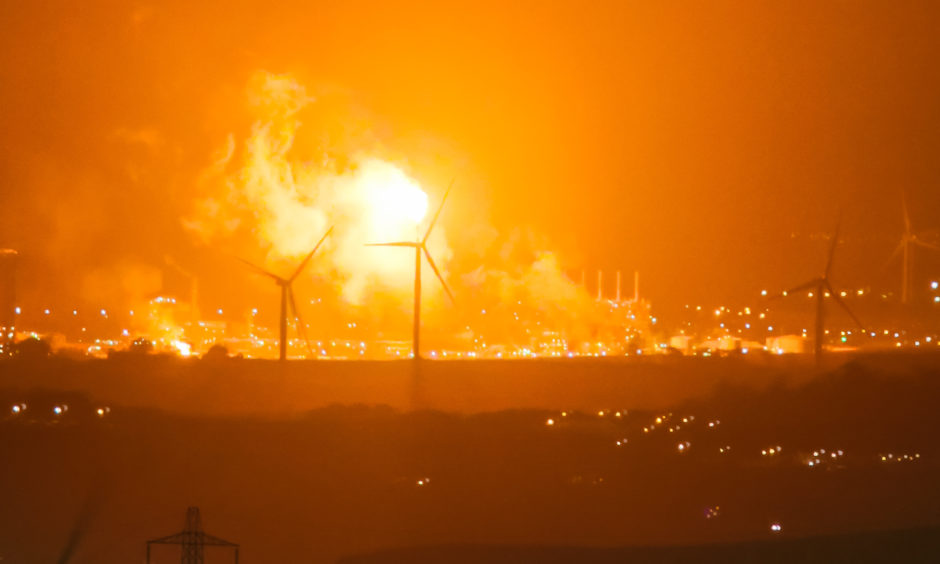 First Minister Nicola Sturgeon has called for the operators of a Fife chemical plant to rule out flaring for the duration of the Christmas and New Year period.
Ms Sturgeon said it would not be unreasonable for communities which have endured "unacceptable" levels of flaring in recent months to ask those in charge at Mossmorran to halt activities for the whole of the holidays.
A commitment has been made to restrict activity in the three-day period between Christmas Eve and Boxing Day.
The site has been effectively shut down since August after two of its three boilers failed, but efforts are being made to re-start the plant this month.
The first minister was responding to a plea from Green Party co-leader Patrick Harvie, who echoed calls from local families to give them a break from noise, light and vibrations over the festive holidays.
She said: "I will undertake to ensure that the suggestion is discussed with the Scottish Environment Protection Agency, and that it is, in turn, discussed with ExxonMobi.
"I do not think that that is an unreasonable request from the local community.
"I appreciate their very understandable concerns and anxieties about flaring at the Mossmorran complex.
"The frequency of unplanned flaring recently has been completely unacceptable, and Sepa and the Health and Safety Executive are monitoring developments closely as the plant restarts.
"That has to be done with minimum impact and in a way that reduces the anxiety of the local community."
Mr Harvie said: "The community will think that the request is more than reasonable; they will think that it is absolutely necessary that we get that commitment from the plant operator before the Christmas holidays."
Independent Fife councillor Linda Holt, speaking on behalf of the Mossmorran Action Group, welcomed the additional pressure being put on the plant operators,saying: "We are absolutely delighted.
"It's the minimum the operator can do. Three days is ridiculous given it's the holiday period."
Ms Sturgeon also insisted that Scotland's transition from polluting industries towards greener alternatives must be done "fairly and justly",  and without destroying jobs in the process.
She said: "Currently, 170 or so jobs are provided at Mossmorran. Of course we all want to move to a greener energy system but it is important that we do so in a way that provides new jobs, which is why we are investing so much in support for renewable energy.
"We need to accelerate that. However, in terms of the transition, we have seen from past economic transformations what happens when we do not take people with us and instead leave them behind.
"We must not repeat those mistakes, which is why accelerating the transition, but doing so fairly and justly, is so important."
Representatives from Mossmorran did not respond to a request for comment.