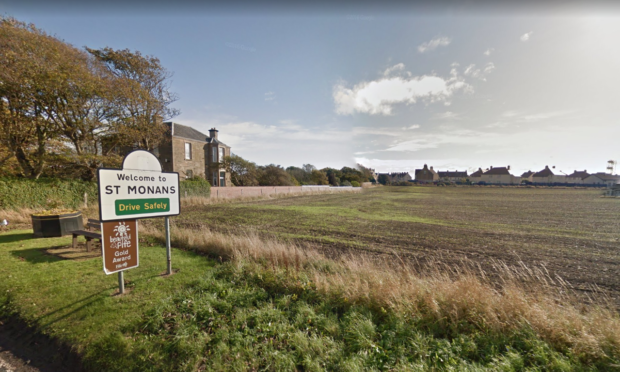 Plans for 86 new homes in the East Neuk village of St Monans have been hailed as "essential to ensure its vitality".
Councillors on North East Planning Committee, who meet on Wednesday, have been recommended to grant planning permission for Edinburgh-based Lochay Homes to press ahead with the development.
The site is to the north west of the village, on a field south of the A917 and north of Newark Street.
Just one objection was received in relation to the proposal, in addition to one general comment and a letter of support from East Neuk of Fife Preservation Society (ENFPS).
The Preservation Society said the new homes had the potential to bring more families into St Monans and help mantain the "life and vigour" of the community.
Angus Cameron of ENFPS said: "The society supports the proposed residential development to the west of St Monans Manse.
"This is consistent with local residents' ambitions for new housing stock in the village.
"A balanced population mix will maintain life and vigour to the community and there is a need to bring families into the village – essential to ensure its vitality.
"Although beyond the bounds of the historic conservation area at the heart of St Monans, the society considers that the new housing should be sympathetically designed and of high quality in order to maintain the feel of an East Neuk village that is essential to its success as a tourist destination.
"It will be important to consider the effects on the infrastructure including ensuring capacity in the school is adequate, consider the need for a GP surgery, improvements to drainage."
Fife Council's housing and neighbourhood services has confirmed that around a third of the homes would be affordable, which equates to 26 properties.
Council planning officers have recommended the proposal be approved subject to a legal agreement to secure planning obligations in relation to provision of affordable housing, funding for a link road and transfer of land for allotments.
Concerns were raised about increased pressure on local health services, however the planning report being put before the committee said "this is not an issue that can be addressed by the planning system".
The report went on: "The funding of healthcare is an issue for central government and there is no policy or legal mechanism in place for the planning system to require a developer to remedy this situation."