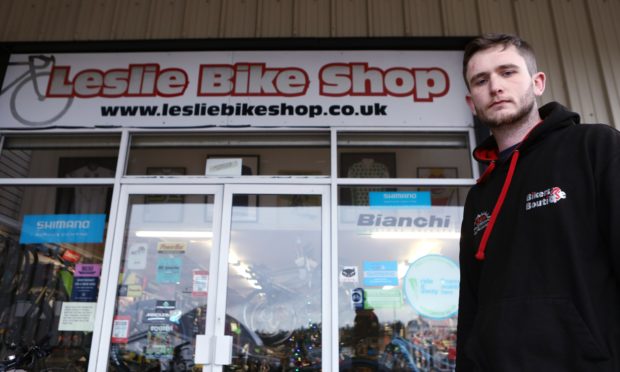 A devastated bike shop owner said a high value raid on his premises was his worst nightmare.
Thieves seized around 60 top of the range bicycles, worth around £100,000 in total, from Leslie Bike Shop in Glenrothes, in the early hours of Monday.
CCTV images show the raiders loading the machines from the store at Bankhead Industrial Estate into the back of a white Luton-type van before driving off.
Police say the thieves struck between 2am and 3am and have warned people to beware of people offering new bikes for sale in the run up to Christmas, especially if they appear cheaper than expected.
Shop owner Bryan Moodie said: "It's been our worst nightmare the last couple of days.
"We're trying to get through it and do as much as we can to keep everything going as normal.
"Hopefully we'll recover the bikes."
Various models were taken, including Cannondale, Specialized, Bianchi and Giant brands. The haul included road, mountain, hybrid and electric bikes.
They were all brand new and still in their boxes.
A number of Cuda children's bikes were also stolen.
Another two bicycles that had been handed in by customers for repair were taken. Both owners have been contacted.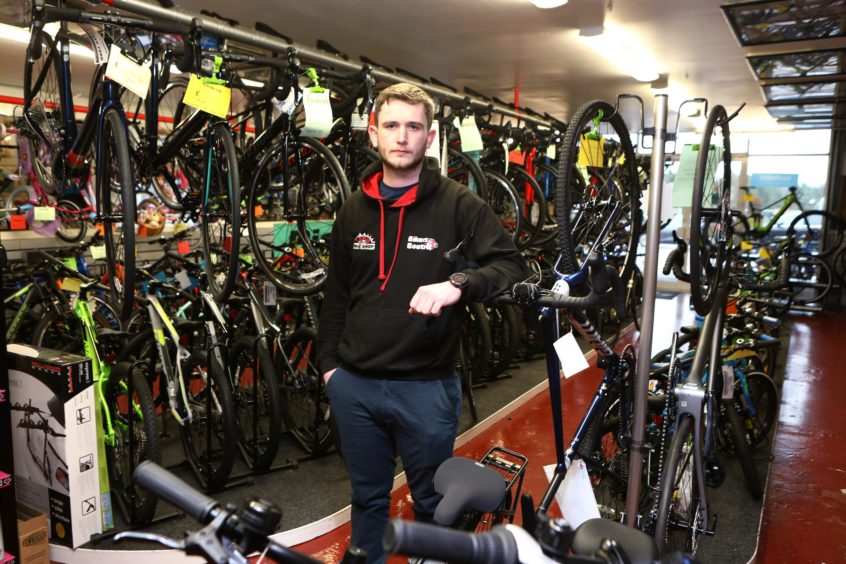 "It's been a bit stressful," said Bryan.
"It's a substantial number of new bikes.
"In the 10 years we've been at this site we've never had any hassle at all and now that it's happened it's big."
He said it was too early to tell whether the robbery was the work of an organised gang or a more localised theft but said there had been a rise in break-ins at bike shops across the country in recent years.
"I haven't seen the CCTV but from what I'm told it shows a van here at around 3am and it has potentially left the area heading in the Leslie direction," he added.
Bryan, who only bought the shop from previous owners Andy and Fiona Hain in August, said he and his staff had been heartened by a huge display of support from the public in the wake of the theft.
"It's been amazing so I'm lucky in that respect," he said.
Police have urged the public to share an appeal for information about the incident at the Blackwood Way shop.
Detective Constable Fraser Simpson said: "This is a despicable crime committed against a small local business and the property stolen is believed to be in excess of £100,000.
"These criminals now require to sell these bikes.
"I am urging people, especially during the lead up to Christmas, to be aware of people offering new bikes for sale. Consider that they may be stolen especially if they appear a lot cheaper than would be expected, and contact police if you are offered any bikes you are suspicious about."
Anyone with information can contact Fife Police on 101, or call Crimestoppers anonymously on 0800 555 111.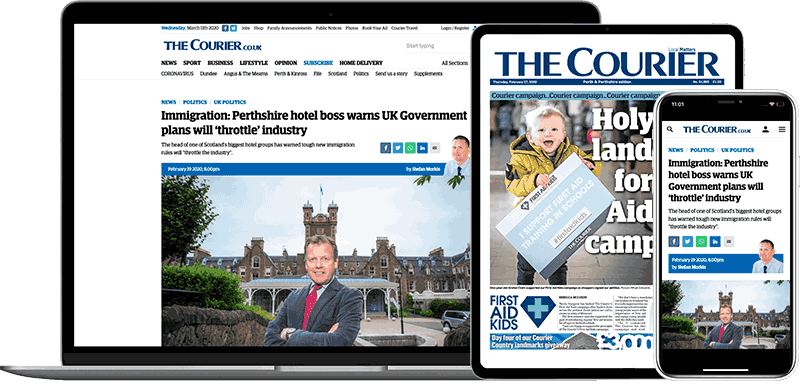 Help support quality local journalism … become a digital subscriber to The Courier
For as little as £5.99 a month you can access all of our content, including Premium articles.
Subscribe