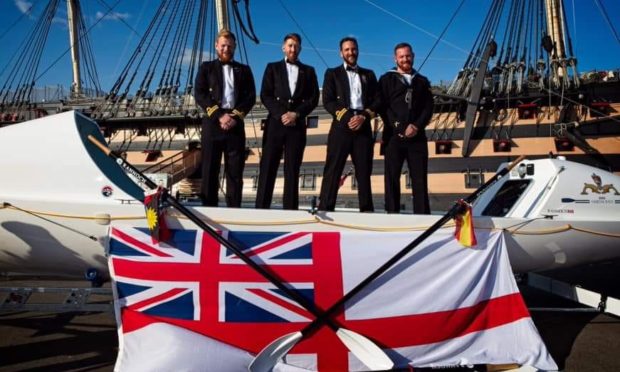 A Fife rugby player whose only experience of rowing was on a machine at the gym has set off on one of the world's toughest challenges.
Matthew Harvey, 33, intends to row 3,000 miles across the Atlantic from the Canary Islands to Antigua and Barbuda.
He and three Royal Navy submariner colleagues will be pushed to the extremes of endurance as they spend around 40 days in a 28ft fibreglass row boat.
As part of team HMS Oardacious he set out on the Talisker Whisky Atlantic Challenge from San Sebastian, in La Gomera, on Thursday morning.
He is one of two Fifers in 28 teams competing in the event. John Ford, a Scots Guards officer from Lochgelly, is part of the Atlantic Guardsman team.
Crew members will row in pairs in two hour shifts, using their two hours off to eat, drink, wash and sleep in tiny cabins.
They will face sleep deprivation, salt sores and waves up to 20 feet high.
Royal Navy Rugby Union player Matthew, who started out with Kirkcaldy Rugby Club, was recruited by a colleague and has spent countless hours in the gym and 150 hours training on the water to prepare.
HMS Oardacious hope to reach the finish line, at English Harbour, in under 40 days, where Matthew's parents Bill and Lesley and girlfriend Kirstie Sneddon will be waiting.
He said: "One of our advantages as submariners is we are used to working in confined spaces and in close proximity to each other.
"We are used to being under the water rather than on top of it, though, so there's sea sickness."
As well as whatever the ocean throws at them, Matthew expects boredom and mental exhaustion to be particularly challenging.
He said: "The tag line is 'you won't come back the same person', and I don't really know what I'm going to experience and what I'm going to be like at the back end of it.
"You are out there and where the sea wants to put you, you will be put. In rough seas you don't have control but what you do have control over is your safety.
"The main thing is that you are locked on at all times.
"The biggest fear is man overboard. People have died doing this."
The crew will have satellite phones and will be able to keep in touch with home via messaging apps, so Matthew will be able to speak to son Daniel, 10, on Christmas Day.
They hope to raise £100,000 for the Royal Navy and Royal Marines Charity (RNRMC)  as well as Greenwich Hospital.
Their progress can be followed on the Yellow Bricks app and donations made at their Facebook page HMS Oardacious.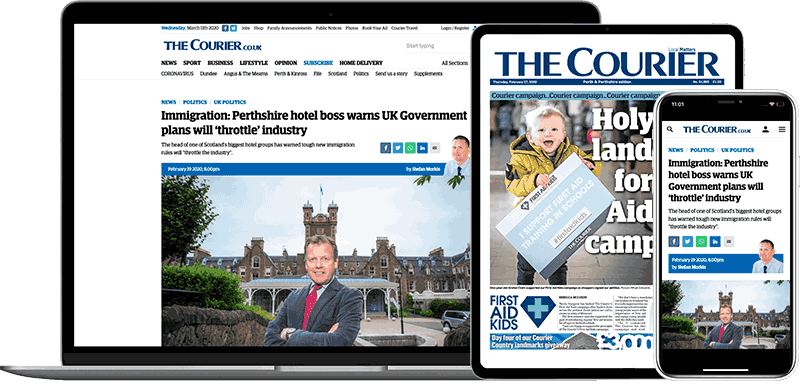 Help support quality local journalism … become a digital subscriber to The Courier
For as little as £5.99 a month you can access all of our content, including Premium articles.
Subscribe