The Liberal Democrats dramatically swept to victory in North East Fife, unseating the SNP's Europe spokesman.
Wendy Chamberlain becomes the constituency's first female MP in what was previously the most marginal seat in the country.
She overturned the slimmest of majorities, held by Stephen Gethins since he defeated Liberal Democrat Elizabeth Riches by just two votes in 2017.
She gained 19,763 votes compared to Gethins' 18,447, giving her a majority of 1,316.
The result flew in the face of an exit poll that predicted a win for the SNP.
The results for North East Fife.#GE2019 #localmatters pic.twitter.com/fMiNtMDYrr

— The Courier (@thecourieruk) December 13, 2019
It has been a privilege to represent NE Fife. Congratulations to @wendychambLD on taking up what is a fantastic job. Obviously disappointed by the outcome but what a tremendous night for @theSNP across Scotland. Also so proud of our local team. Politics has changed again!

— Stephen Gethins (@StephenGethins) December 13, 2019
Mrs Chamberlain, a former police officer, said she was very grateful to all the voters who had put their faith in the Liberal Democrats.
Se said: "It's been a roller coaster of emotions tonight.
"I certainly felt the campaign was going very well and was very positive.
"I have to admit when I saw the exit poll this evening it made me feel quite different, then I came to the count and to feel we were in a better place was hugely encouraging.
"We were very clear in our message, it was about pro-UK and pro-EU. We believe in the value of the UK and the value of the European Union as well."
She described North East Fife, held by former party leader Menzies Campbell for 28 years until 2015, as strong Liberal Democrat territory.
She will work alongside Scottish Liberal Democrat leader Willie Rennie, who is the constituency MSP.
Mr Rennie declared himself delighted with the result.
"We faced a massive onslaught from the SNP but we managed to hold it off and win the seat. I think she'll be a brilliant MP."
Mr Gethins said he was disappointed by the result but that the SNP had recorded its highest ever number of votes in North East Fife.
"I'm quite pleased about that," he said.
"It's just the Tories and Liberal Democrat votes seem to have consolidated and that's just the way it is.
"It's been a privilege to have been the member of Parliament for North East Fife."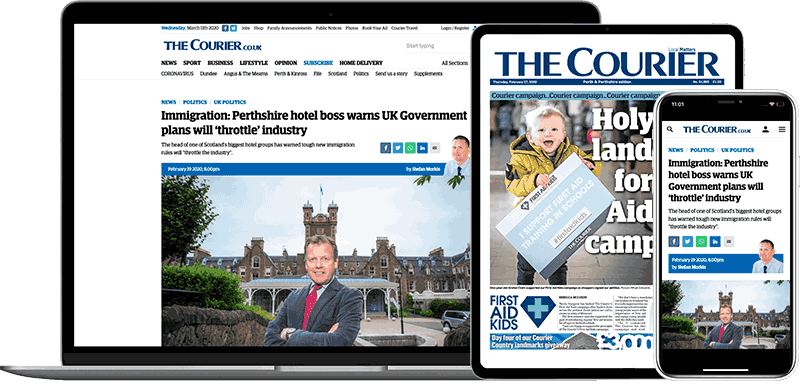 Help support quality local journalism … become a digital subscriber to The Courier
For as little as £5.99 a month you can access all of our content, including Premium articles.
Subscribe