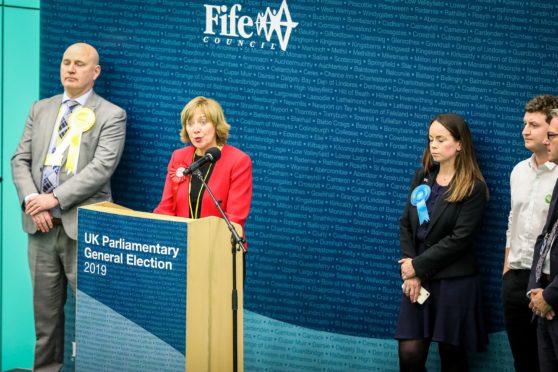 Whether they are looking forward to five years at Westminster, or licking their wounds after a disappointing outcome, let's hope all of our politcians and their supporters are looking forward to a peaceful Christmas and a well-deserved break from the furore of the past few weeks.
Thousands upon thousands of doors were chapped in all weathers by people of all political persuasions, and we all have to spare a thought for those hard-working support staffers who suddenly found themselves out of a job at the worst possible time of year through little fault of their own.
Politics is a rough old game at times and, like it or not, it's all about the ends justifying the means.
As I've said numerous times, it wasn't a pretty campaign with the stakes so high, and there will no doubt be some activists looking back on the 2019 poll wondering if they could have done things differently.
Lessons are there to be learned though, and it's fair to say everyone involved in Fife's particular electoral fight will be taking stock over the festive period.
One wonders if Thursday's result was any indication about how the Scottish Parliament elections are likely to go in 2021, and I suspect not as there's plenty of water to go under the bridge before then.
It seems to me that the direction of travel nationally might see independence supporters and unionists become much more deeply entrenched as 2020 unfolds, and how that will translate into votes in Fife remains anyone's guess.
What is clear from last week though is that Labour have some work to do.
There was once a time where, and no disrespect intended to Hartlepool, people used to joke about Labour putting a monkey up for election in Fife and it would still win.
But the loss of Shadow Scottish secretary Lesley Laird in Kirkcaldy and Cowdenbeath to Neale Hanvey, a candidate who must have been dented by suspension from the SNP and splits in the pro-independence vote, is symptomatic of the predicament Labour finds itself in now.
How would the great Labour leaders like John Smith or Donald Dewar have reacted if told in 2019 there would be only one Labour Westminster seat left in Scotland, and even that was only secure because of personality not policy?
For the party's sake, the left's hierarchy needs to take some responsibility and urgently address why their traditional voter base does not see them as electable.
The SNP too, however, have some soul searching to do after losing Europe spokesman Stephen Gethins in North East Fife. It was a seat they threw the proverbial kitchen sink at, yet the Liberal Democrats' Wendy Chamberlain ran out a fairly comfortable victor in the end.
That will undoubtedly rankle with the SNP for some time yet, although their performance elsewhere in the kingdom will probably provide plenty of comfort heading into the New Year.
The Liberal Democrats will be pretty content, having taken North East Fife back, and the Conservatives will likely pick up more votes than they will lose if, as looks likely, the 2021 election will be fought along indyref2 lines.
One thing's for sure: politics is rarely dull in this wonderful region of ours.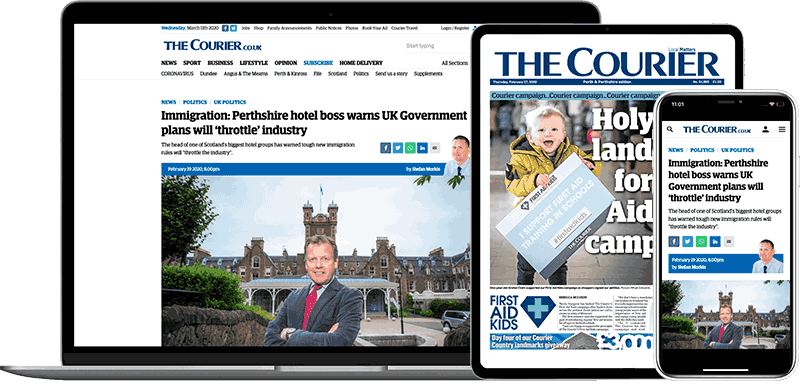 Help support quality local journalism … become a digital subscriber to The Courier
For as little as £5.99 a month you can access all of our content, including Premium articles.
Subscribe