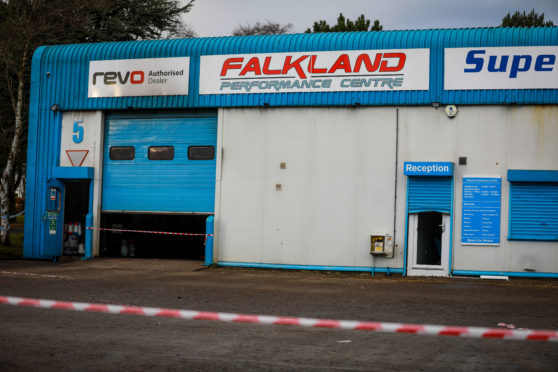 The manager of a Fife garage found out his business premises were on fire when his wife read about it on Facebook.
David Robertson, who runs Falkland Performance Centre, later turned up at the garage in Woodgate Way South, Glenrothes, to find firefighters tackling a blaze at the building on Thursday night.
Around 12 to 15 cars were inside. However, the extent of the damage to the building and its contents are not known at this stage.
"My wife informed me when she saw it on social media," said Mr Robertson.
"The fire brigade were in the street and there were three or four appliances. A couple of members of staff were already on site.
"The fire brigade were excellent."
The Scottish Fire and Rescue Service said they were alerted to the blaze at 9.36pm on Thursday and arrived five minutes later.
Four fire appliances, a height appliance and a water bowser were deployed to the scene.
Crews tackled the fire throughout the night, finally standing down at 4.44am.
Mr Robertson described the incident as a "major setback" but said he was hoping to be open for business again in a matter of days.
"We're hoping to open for business next week," he said.
"Obviously it's going to be reduced, but we're aware that we need to be there for our customers and we're looking to open as soon as possible."
Throughout Friday, a fire investigation team worked to determine the cause of the incident.
"At the moment we don't actually really know because we've not got access to the building," he said.
"We're just waiting on the investigation team giving us access.
"Obviously we've got equipment in there and a few customers' vehicles. We tend to keep most of the vehicles inside overnight.
"All the customers have been very good and very understanding.
"It's obviously a pretty major setback.
"But at the moment we have absolutely no idea of anything with regard to the damage or the cause."
Mr Robertson confirmed that no members of staff were on site at the time of the fire and no neighbouring premises had been affected.
"There was nobody hurt and the premises were vacant at the time," he added.
Pictures of the fire had been posted on the Fife Jammer Locations Facebook page.
Mr Robertson's wife, Vicky Robertson, thanked all who had posted comments expressing their concern.
She said: "The boys and my husband are all OK, nobody hurt, fire is out now, not too much damage."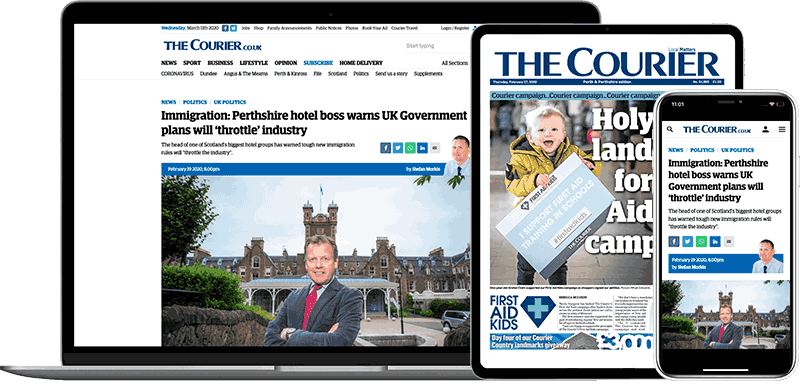 Help support quality local journalism … become a digital subscriber to The Courier
For as little as £5.99 a month you can access all of our content, including Premium articles.
Subscribe