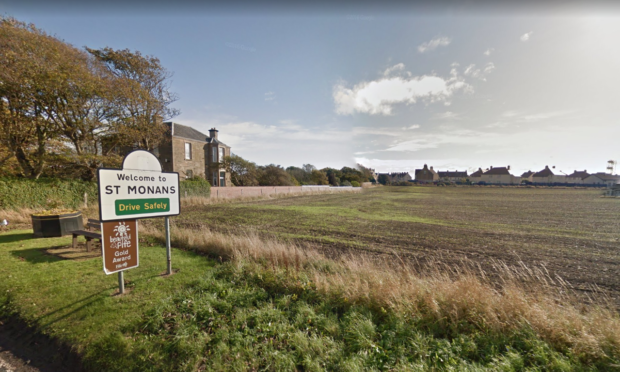 Plans for 86 new homes on the edge of an East Neuk village have been given the go-ahead, despite fears an influx of people could overwhelm local GP practices.
Councillors granted planning permission for the St Monans development after hearing villagers had hailed it as essential to ensure its vitality.
A previous application for 57 houses on the same site to the north-west of the village  was approved in 2015 but did not go ahead.
While generally in favour of the new bid by Edinburgh-based Lochay Homes Ltd, members of the central and west Fife planning committee expressed concern about the affect it could have on health services that are already under pressure.
Planning officers said NHS Fife had been consulted as part of the process but did not respond, prompting criticism from councillors.
East Neuk and Landward Liberal Democrat councillor Bill Porteous branded the lack of response "absolutely reprehensible".
"We're very well aware in the East Neuk of two surgeries being under huge pressure with regards to appointments," he said.
"I hope we could go to NHS Fife and tell them that when we make a request for this type of information they should provide a proper response."
Fellow Lib Dem councillor Tim Brett said the lack of response was disappointing.
"The community is concerned about whether he practice will be able to cope," he said.
"I wonder if we might write to the chief executive of NHS Fife expressing our disappointment."
Council planner Alistair Hamilton said the issue of GPs was not one that could be addressed by the planning system.
Meanwhile, NHS Fife said it had no record of being asked to comment.
Andy Fairgrieve, director of estates, said: "NHS Fife is not aware of being directly consulted on the proposal for new housing at St Monans and to date we have not received any communication from any Fife councillors following the planning committee meeting."
A spokesperson for Fife Health and Social Care Partnership added: "There are a range of systems in place to ensure all patients in Fife have access to a GP within their local area."
The homes will be built on a field south of the A917 and north of Newark Street.
The East Neuk of Fife Preservation Society (ENFPS) said the development had the potential to bring more families into St Monans and help maintain the life and vigour of the community.
Angus Cameron of ENFPS said: "The society supports the proposed residential development.
"This is consistent with local residents' ambitions for new housing stock in the village.
"It will be important to consider the effects on the infrastructure including ensuring capacity in the school is adequate, consider the need for a GP surgery, improvements to drainage."