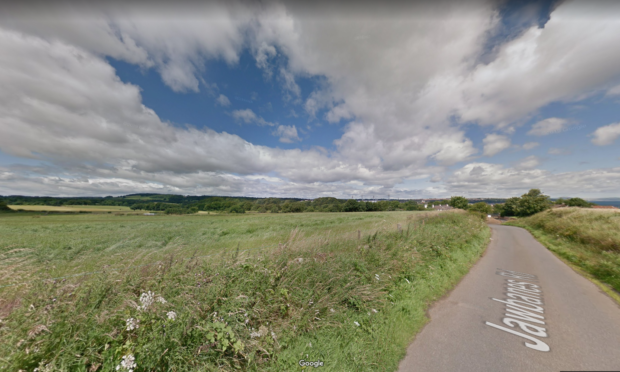 A major expansion at the south western edge of Kirkcaldy including 1,200 new homes, a primary school and shops could finally be approved by councillors this week.
Fife Council's central and west planning committee is being urged to approve a 20-year masterplan for 250 acres of countryside at Invertiel and Tyrie farms when members meet on Wednesday.
It's almost 10 years since the planning application was first submitted by local farm owners and the housebuilder Cala.
A public event was held in Philp Hall when the proposal of application notice was initially lodged in September 2009.
The planning report going before the committee said there had been no change to the scheme in the intervening decade and so the level of consultation was deemed "acceptable".
"It would have been preferable for further events to have been undertaken more recently to update the public on the current proposals, however as these have not changed and there is no requirement within the legislation to do this," said the report.
"The applicant could have voluntarily undertaken this, however it is understandable that they are keen to conclude the application given the length of time the application has been under determination.
"The applicant has attended a community council meeting recently to bring them up to date with the proposals."
Kirkcaldy West Community Council has not objected to the plans, but has made a submission to Fife Council outlining concerns about the capacity of local schools, traffic and employment.
The report states that Kirkcady West Primary School is already over-capacity and raises the option of the developers creating a "pop-up school" with temporary classrooms in the early stages of the scheme.
It goes on: "A new seven classroom primary school would be built and ready for the fourth year. A further expansion of the school would occur later with the final school being 11 classrooms.
"The alternative option is that the developer constructs a new school for the second year of development without a pop-up being used. The development would make contributions towards the Kirkcaldy secondary school solution and an expansion of St Marie's Roman Catholic Primary School."
NHS Fife has also warned a number of GP practices in the area are already at capacity.
The report says there would be a requirement for the developer to address the need for healthcare facilities and "to discuss further delivery of this with the NHS".