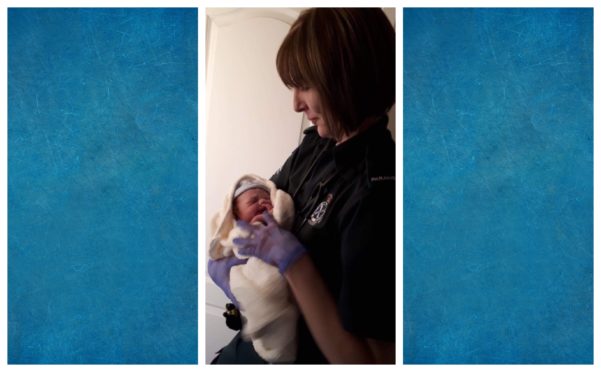 Parents of a baby delivered at home hope soon to be reunited with the ambulance service staff they credit with saving his life.
Little Ollie was not breathing when Caitlin Kelly, 22, gave birth to him at home in Cardenden.
She and partner James Birrell, 27, were kept calm by 999 call handler Fiona Smith, who told them to keep wiping Ollie's face.
After around a minute Ollie took his first breath and when ambulance staff Darren Tait and Lisa Elder arrived he and Caitlin, who was bleeding heavily, were taken to hospital.
The Scottish Ambulance Service is organising a reunion between its employees and Caitlin, James and Ollie.
Caitlin praised the actions of staff and said: "I don't think we could ever tell them how grateful we are."
Ollie is now 18 months old and Caitlin, who is pregnant with her second child, is excited to introduce him to the Scottish Ambulance Service personnel.
She said: "If they hadn't got there when they did I don't know what the outcome would have been."
Childcare practitioner Caitlin woke up at 5am on her fourth day of labour, on May 15, last year and told electrician James that  Ollie was finally on his way.
She said: "He tried to get me ready and to go to the hospital but the pain was too severe and I couldn't make it."
James dialled 999 and Caitlin said: "The operator was amazing. She kept us as calm as possible and was talking us through every single step until the paramedics reached us.
"I ended up giving birth whilst on the phone to the operator and our little boy wasn't breathing.
"The operator told us to keep wiping his face with a towel until he caught a breath, which he did after about a minute.
"She kept talking to us to keep us calm and was always checking that me and baby were okay. When the paramedics came they were so amazing with us all.
"The woman came into the bathroom with me and gave me a cuddle straight away told me I'd done amazing and that she was very proud of me.
"She wrapped me up in a towel and took me through to the bathroom where she and the other paramedic checked me and baby over.
"Once they had made sure me and baby were okay they took us down to the hospital."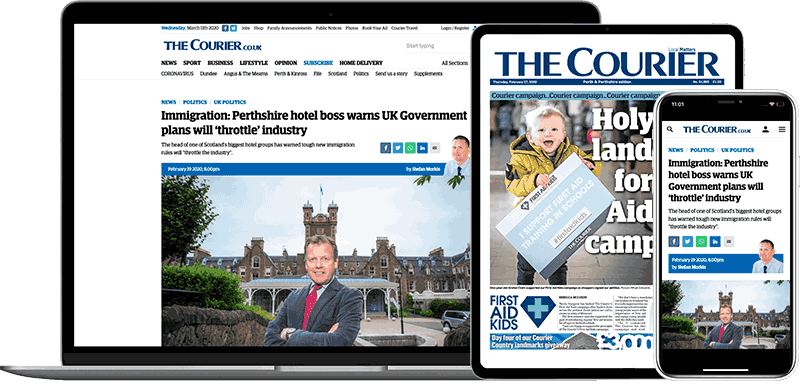 Help support quality local journalism … become a digital subscriber to The Courier
For as little as £5.99 a month you can access all of our content, including Premium articles.
Subscribe