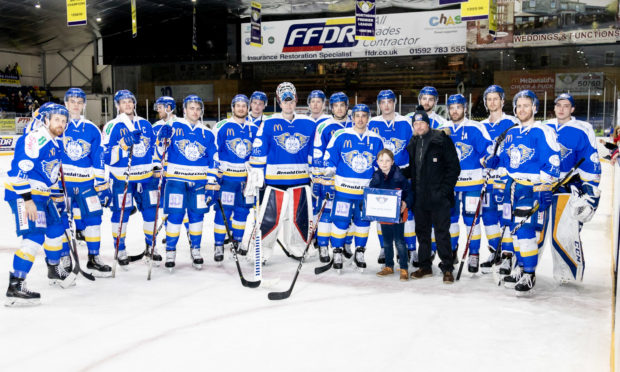 Christmas has come early for a nine-year-old Fife Flyers fan, just eight months after losing his little sister to a rare condition.
Archie Anderson went behind the scenes at the Kirkcaldy-based ice hockey club, where he met the players and was given signed memorabilia for Christmas.
He also got to watch the team train at Fife Ice Arena and was allowed to drop the puck and present the man of the match award.
The treat was part of the team's longstanding relationship with Children's Hospices Across Scotland (CHAS).
Archie, from Edinburgh, got into ice hockey last year when Flyers players visited Rachel House hospice in Kinross, where his six-year-old sister Eilidh was receiving palliative care.
Anne Mather, a nursing support worker at CHAS, also works with Fife Flyers and took Archie and his dad Walter along to his first game.
Walter said: "About a year and a half ago, Eilidh got her diagnosis.
"She had a really rare condition called Joubert syndrome and was referred to Rachel House and Chas.
"On a visit to Rachel House we spoke to Anne and she had asked us if we'd ever been to the ice hockey and we got the opportunity to come down to the rink.
"That's when Eilidh was still with us and we've been back several times since then."
Eilidh died in April but Archie is still part of a sibling group at Rachel House, where he receives support.
"Rachel House itself is like having a really big hug wrapped around you," said Walter.
Anne said the players had loved meeting Archie and added: "There were fist-bumps all round which was nice to see."
Fife Flyers are hosting their annual CHAS fundraising night at their game against the Belfast Giants on Sunday.
The team will be wearing specially designed Christmas jerseys which will be auctioned off after the game.
Fans can also contribute though a raffle, bucket donation and tombola.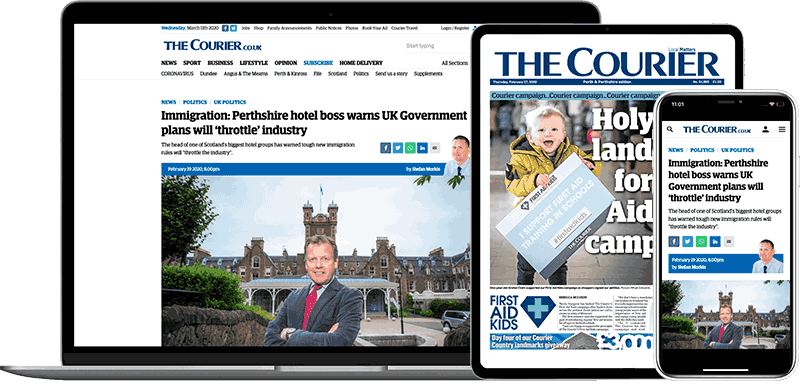 Help support quality local journalism … become a digital subscriber to The Courier
For as little as £5.99 a month you can access all of our content, including Premium articles.
Subscribe