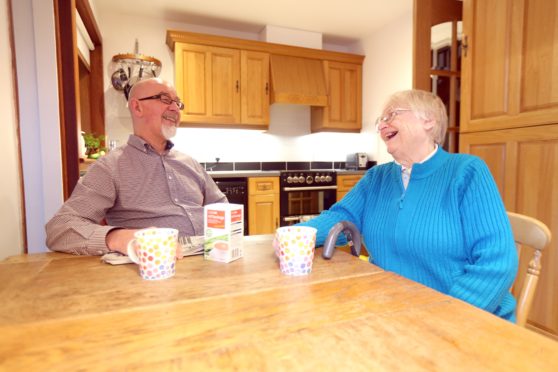 With just two days to go until the big day, many families across Fife will be putting the finishing touches to their Christmas preparations.
But when you see Fife's two biggest senior football clubs calling for donations to their local food banks in recent weeks, with a big push from Raith Rovers in particular for the crisis-hit Kirkcaldy Foodbank on Saturday, it's a sobering yet timely reminder that Christmas isn't all fun and games for many people.
Many don't have the extra money to buy presents for their children, family, and friends. Turkey dinners may only be a wish and not a reality for some, while far too many people are still facing the ridiculous choice of heating or eating.
And away from the essential and/or material side of things, a great many are saddened at this time of year when they think of loved ones who cant be with them for various reasons.
This isn't meant to be a message of doom and gloom though, and the points I have raised above are sadly just a fact of life. For every one person who thinks it's nothing to post a receipt indicating they've spent £4,200 on 60 bottles of Bollinger, there's another who thinks scraping together £4.20 towards one bottle of wine is treat enough.
I've nothing against either of those people, I just happen to think – especially at this time of year – that we should all be that little bit more aware of each other.
Kindness is free to give, but priceless to receive.
It's not only about being active when you see people in need of a helping hand.
A kind word, a smile, opening a door, or helping carry a heavy load can all be acts of kindness.
Celebrating someone you love, giving honest compliments, sending an email thanking someone, telling someone how s/he is special to you, helping an elderly neighbour, and donating old clothing and things you don't need are all ideas about how to practice kindness.
Kindness is also a willingness to whole-heartedly celebrate someone else's successes.
But more importantly for me, kindness is about being kind to yourself – and that's where a lot of us probably fall short.
Beating ourselves up about not being able to give the kids more, wishing we had more, or not doing such and such.
Social media will make that worse, and there's bound to be screeds of pictures on Christmas morning of sofas swamped with toys that will only make people feel anxious and inferior and leave parents wondering if they did enough.
We're adding to society's mental health problems in stealth by doing that.
So my message this Christmas is: be kind to yourself, be mindful of others, and make the most of whatever your situation is – good, bad or indifferent.
Enjoy the moment and if you know someone struggling, help them – it'll make your Christmas even better.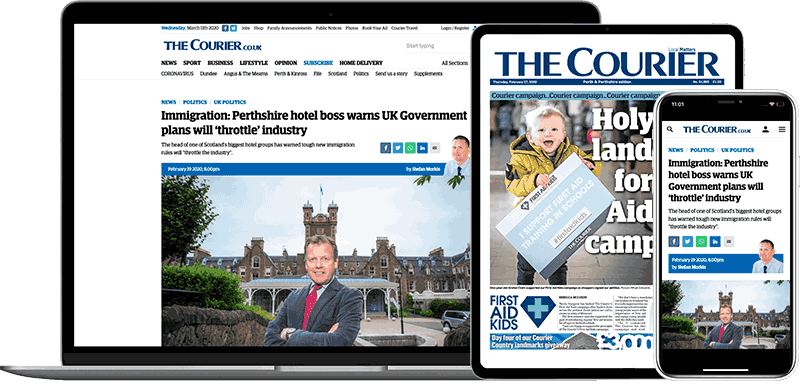 Help support quality local journalism … become a digital subscriber to The Courier
For as little as £5.99 a month you can access all of our content, including Premium articles.
Subscribe