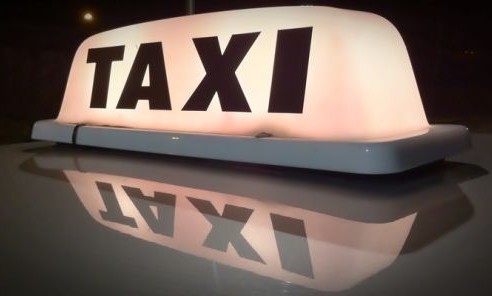 Taxi drivers across Fife have been told they have a duty to protect vulnerable people during the New Year festivities.
Licensing chiefs said there had been a number of cases recently where cabbies have left women on their own stranded because they had bank cards on them but no cash.
They have issued a plea to operators, telling them there is "no excuse for exposing anyone to the risk of harm" at a time when they are likely to have been drinking and may not be so capable of looking after themselves.
It comes as a woman claimed she was mugged when she decided to walk the half mile to her home after being told the taxi she had ordered would take another 40 minutes to arrive at Kirkcaldy High Street.
The woman, who did not want to be named, said: "At the end of my road I was mugged, pushed on to the road because I wouldn't give him my bag or money.
"Police have been spoken to but there's not much they can do.
"I was very drunk that night and should have known better than walk home on my home."
A spokesperson for the licensing department told The Courier: "There is an expectation that licensed drivers in Fife will exercise a duty of care to all their customers.
"Unfortunately there have been recent examples of lone females being stranded by taxi drivers simply because they could only pay by card but not cash. While this may be inconvenient, it is no excuse for exposing anyone to the risk of harm.
"As with other occupations, taxi drivers dealing with vulnerable people are expected to show high standards of behaviour. We are all responsible for safeguarding: it is up to everyone to help."
Dale Coull from Fife Private Hire said the firm's fleets were equipped with machines to accept card payments and called on the council to do its bit for public safety.
"If Fife Council, after a certain time in the evening, let private hire firms into the taxi ranks, it would clear the streets quicker," he said.
"It happens in Edinburgh and Glasgow, so there's no reason they can't do it in Kirkcaldy."
Mark Richardson from GoPals taxis in Dunfermline said: "All our cars have got bank machines. I think it's more and more going that way.
"You have to be courteous if somebody has had one too many and make sure they get in OK."
Another Kirkcaldy taxi driver, who did not want to be named, said: "There is a discretion that the driver has to make between getting the person safely home and if that person may cause problems. There are instances where a situation has arisen because the person is under the influence.
"If a person can't tell us exactly where they live, then there's not a lot we can do."
Police Scotland has issued safety advice for using taxis and private hire cars.
Tips for staying safe include booking taxis in advance, requesting a text from the taxi firm when the car arrives, ensuring you have enough money to pay for your journey and where possible sharing the taxi with a friend.