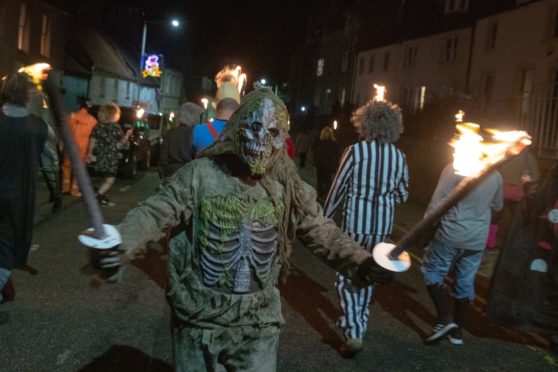 People have been urged to support an unusual Hogmanay tradition in Newburgh.
The annual Oddfellows parade sees a torchlit procession of people dressed in costumes, scaring spectators as they make their way along the High Street.
The newest member of the Newburgh Caledonian Lodge of Oddfellows, known as the apprentice, rides a horse without a saddle, facing backwards.
People line Newburgh's main street for the spectacle, which dates to 1885, before they bring in the new year.
Last year it was feared the unusual Auld Year's Night tradition could die out due to dwindling attendance of meetings by members, which prompted a large turnout in a show of support.
A spokesman for the lodge said: "The procession last year was a fantastic event with a really good turnout from the members and public alike.
"Let's see if we can replicate or even improve this year's turnout."
With new candidates looking to join, existing members were encouraged to attend initiation meetings held throughout this month.
Newburgh has a large membership of Oddfellows, and is home to the last remaining lodge in Scotland.
The organisation was formed in 1827 as a friendly society but today is a charitable group which raises money for local causes.
At last year's parade a street collection raised more than £1,270.
Tonight's procession will take place from 7-8pm, with the High Street closed to traffic for the duration of the procession.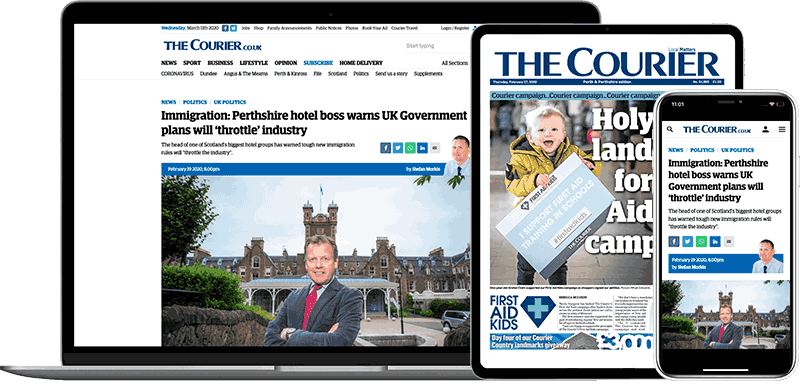 Help support quality local journalism … become a digital subscriber to The Courier
For as little as £5.99 a month you can access all of our content, including Premium articles.
Subscribe