VIDEO: Our pick of the scariest costumes in historic Oddfellows Hogmanay parade through Fife
Fife showed that an unusual Hogmanay tradition is alive and well as the annual Oddfellows parade took place in Newburgh.
Video above this article shows people donning scary costumes as they embarked on the annual torchlit procession along the High Street.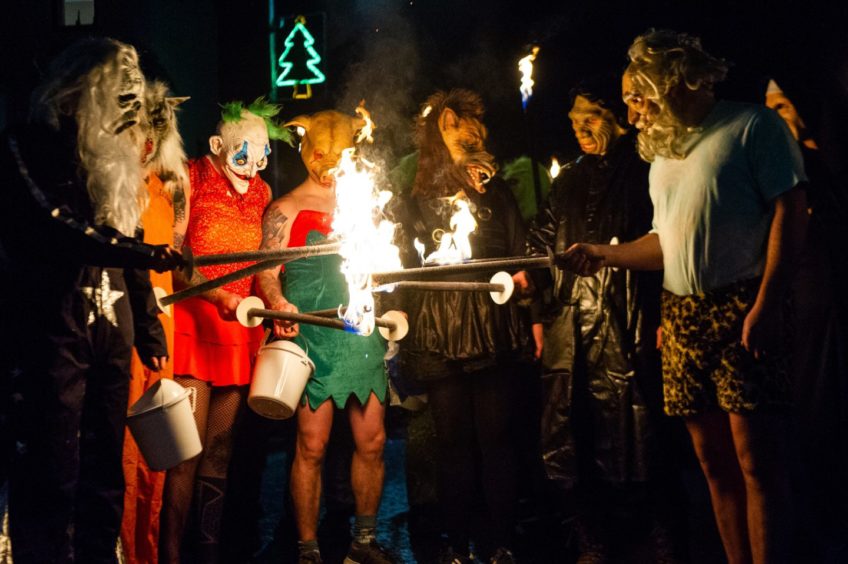 As usual, the newest member of the Newburgh Caledonian Lodge of Oddfellows, known as the apprentice, rode a horse without a saddle, facing backwards.
The spectacle, which dates to 1885, appears to be alive and well after fears last year that the unusual Auld Year's Night tradition could die out due to dwindling attendance of meetings by members, which prompted a large turnout in a show of support.
Newburgh has a large membership of Oddfellows, and is home to the last remaining lodge in Scotland.
The organisation was formed in 1827 as a friendly society but today is a charitable group which raises money for local causes.
At last year's parade a street collection raised more than £1,270.
Last night's procession took place from 7-8pm, with the High Street closed to traffic for the duration.
IN PHOTOS: Costumes, cops and capers as Fifers welcome 2019 with explosion of colour and noise