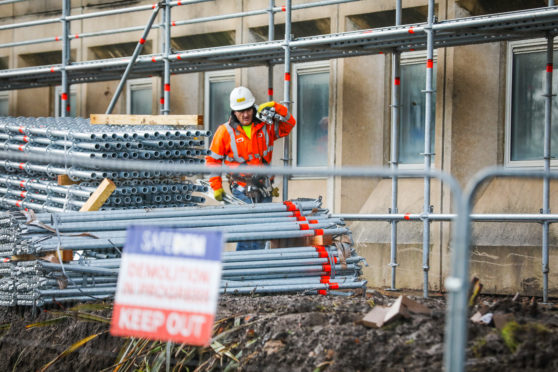 It is business as usual for Glenrothes town centre, despite the imminent demolition of a prominent office block in the town, Fife Council has insisted.
Work on the main demolition of Kingdom House, close to the main council offices, will start later this month and is expected to take several months.
Initial work to strip out the fixtures and fittings of the building started in September, with the main demolition originally expected to start the following month.
However, after a number of delays, work to remove one of the town's landmark buildings is finally ready to begin in earnest.
The building, which originally housed the local authority's planning department, was earmarked for demolition after council bosses ruled it was too expensive to refurbish.
During the demolition process a road closure will be needed on Kingdom Avenue to carry out the work safely.
From January 20 to March 29, both lanes will be closed to traffic.
The lane closest to the retail park will be closed from just past the entrance to Marks and Spencer. All traffic will be directed to follow the signposted diversion route via North Street and Church Street. Both entrances into The Henge retail park will remain open.
Ross Tulloch, lead professional, said: "We're sorry these essential works will cause disruption to travel in central Glenrothes.
"But we want to remind everyone that all businesses and car parks in Glenrothes town centre are open as usual."
"We're working with the contractor to minimise disruption and we ask for the public's continued patience and co-operation."
While Glenrothes' skyline is set to change, one of the town's most famous public art works will remain.
Former town artist Malcolm Robertson's Birds sculpture, which has been in place just a few metres from Kingdom House since it was created in 1978, will be protected during the demolition and will be retained in its original setting.
Concerns had been raised that the striking public sculpture, one of the main pieces in Glenrothes' burgeoning collection of over 150 historic public art works, and which was awarded listed monument status by Scottish National Heritage in 2011,  would be removed.
News the sculpture's future has been secured has been welcomed by the artist.
"I'm pleased to hear it will be staying where it is,"said Mr Robertson.
"The sculpture is where it is because the expanse of the blank gable end of Kingdom House was deemed a perfect backdrop, so with that in mind the demolition of Kingdom House will certainly alter how the sculpture is viewed."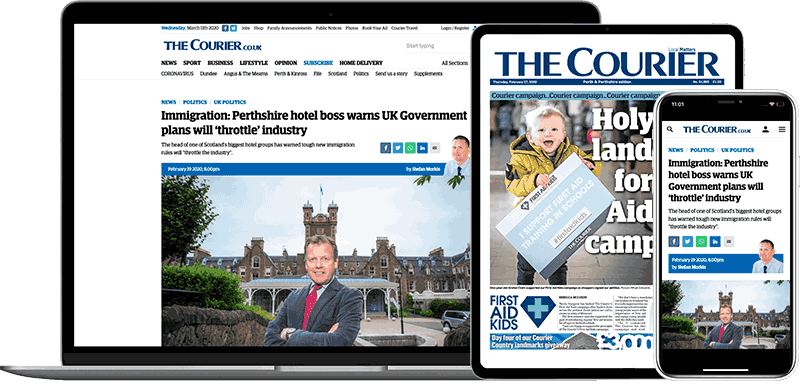 Help support quality local journalism … become a digital subscriber to The Courier
For as little as £5.99 a month you can access all of our content, including Premium articles.
Subscribe