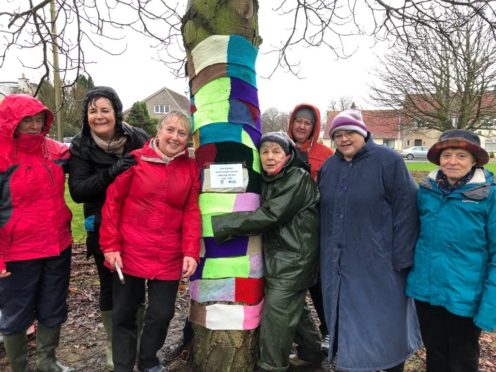 Members of a Fife group have marked their centenary in flamboyant fashion.
Pitlessie and the surrounding area has been given a splash of colour as the local WI knitted itself into local history.
The unusual project to knit scarves around the community's trees celebrates 100 years since the formation of the Cults and District Scottish Women's Institute (SWI).
It was the brainchild of group president Valerie Garland, who was inspired by news reports about people across the world knitting jumpers for trees.
The clack of members' needles has resulted in around 240 scarves of every colour, which have been stitched together and wrapped around three prominent trunks.
She said: "I thought we needed to do something for the 100th anniversary so I had the idea about the knitted squares, which could go up and stay up all year.
"I had seen something on the news about knitted jumpers around branches which I thought would be a bit much for us but the plan was to get knitted squares which could be wrapped around the trees as and when they came.
"After about two months I had over 200 squares and I think we've probably managed to get 240 squares in just three months so it's been great.
"The idea wasn't for people to spend any money but just to use scrap bits of wool or yarn they had lying around, do it at home and then bring it to the meetings.
"I don't actually knit myself so I took on the task of sewing them all together."
Members braved a wet afternoon to wrap the trees earlier this week and passers-by have reacted possitively.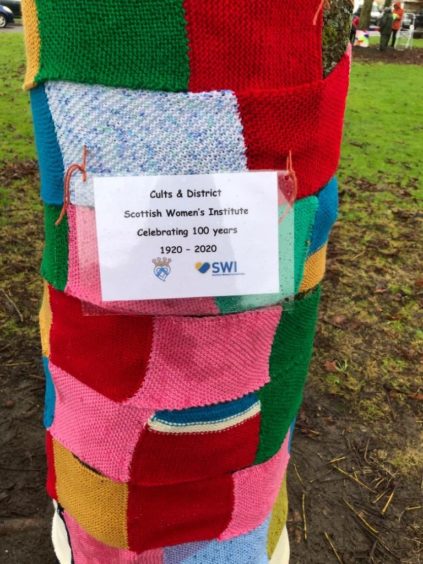 The anniversary has particular significance to Val, who discovered while researching the SWI's history that her husband Neil's grandmother, Margaret Reoch, had been a founding member.
The house where she lives, Stromvar, was the property of Ms Reoch – later Mrs Garland – and is still hosting committee meetings a century later.
Val also spends time flicking through the SWI district's original minute book.
"Most SWI groups have some sort of dinner to celebrate 100 years and that's it, but I just thought this was a bit different," she said.
Group members have not put away their knitting needles yet, as they are creating panels which will form a quilt to be auctioned in June at a strawberry tea.
A banner is also being made, which will take pride of place in the village hall.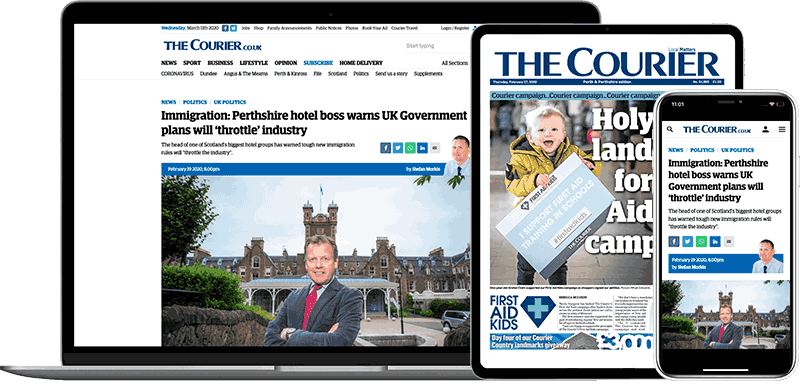 Help support quality local journalism … become a digital subscriber to The Courier
For as little as £5.99 a month you can access all of our content, including Premium articles.
Subscribe