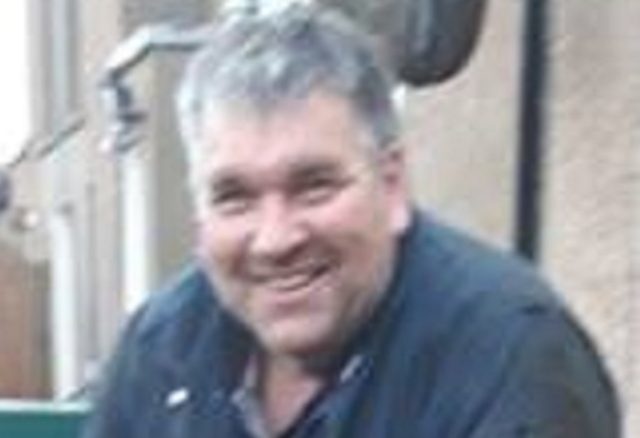 Members of a Fife family hoping to learn the truth about how their loved one died have been back in court to hear new dates fixed for a fatal accident inquiry.
Relatives of Malcolm White, who lived in Pittenweem, were at Kirkcaldy Sheriff Court on Friday to learn investigations into the circumstances behind the tragic accident are  ongoing, with a fatal accident inquiry (FAI) scheduled for next week is now likely to take place over two days in May.
Mr White, 53, was killed when the Case tractor he was driving overturned on a road near Anstruther in June 2017.
An FAI is mandatory as Mr White, who was towing a trailer on the road from Ovenstone to Carnbee, died in the course of his employment.
Mr White's widow Joanie attended the prelimnary hearing, in which Sheriff James Williamson heard more about the tractor,  taken into the ownership of an insurance company and stored securely in a salvage yard in Kidderminster since September 2017.
Kirkcaldy Sheriff Court heard last month about doubts over the state of the vehicle and whether it had deteriorated or been altered since the accident.
Solicitor Ling Deng, acting on behalf of the White family, said her expert had not been able to carry out a proper inspection as a staff member at the salvage yard did not know where the keys to the vehicle were.
She added that the whereabouts of weights and a weight carrier thought to be on the tractor at the time were also unknown.
Sheriff Williamson cast doubt on what further inspections might achieve, pointing out to Ms Deng that it was now two-and-a-half years since the crash.
He said: "I would be very much surprised if that tractor is workable. Its parts have probably seized up in that time.
"I have to say that I have some scepticism about what your expert might find, given that the tractor has been sitting for two-and-a-half years."
Issues to be examined during the inquiry will include whether a brake was faulty and whether an axle should have been replaced.
A further preliminary hearing was set for March 5.