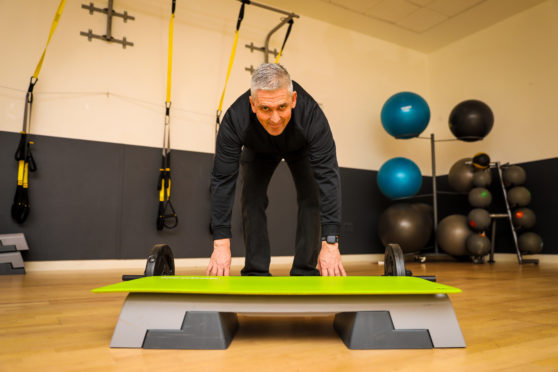 Fifers looking to shed a few pounds after the excess of Christmas should spare a thought for a fitness fanatic from Fife who will have to burn off over 100,000 calories in a bid to become a world record holder.
For Kirkcaldy resident Andy Glass, 54, has launched an ambitious attempt to complete 251 bodypump exercise classes in a calendar year which, if successful, will officially make him a world record breaker.
Bodypump is a workout session using weights popular with those wanting to get lean, toned and fit.
The combination of scientifically-backed moves, motivating instructors and uptempo music helps gym goers to achieve more than they would on during solo workout.
Already no stranger to working up a sweat when it comes to fitness, the 54-year-old trade assistant for a building materials firm,  is hoping to go further than the 150 class challenge he set himself in 2019 which he completed with ease.
That effort helped raise  much needed funds for both the Cottage family Centre in his home town the MacMillan Cancer charity.
He smashed that target eventually completing 239 gruelling bodypump exercise classes as well as a further 114 other fitness related sessions which notched up a staggering 208 hours work in the gym.
That resulted in Andy burning off an estimated 107,279 calories and completing an impressive 353 fitness related classes, a just short of a gym session per day for a whole year.
"I only started coming to the gym a couple of years ago to support my daughter who wanted to lose weight and I've been hooked ever since," Andy explained.
"I set last year's challenge to complete 150 bodypump classes it really worked as a motivator and we beat it with ease in the end eventually completing 239 classes," Andy explained.
"So I contacted the Guinness World Records organisation to see what the record was but was told there wasn't one.
"The panel therefore said that in order to set a record I'd need to go one better than the target they set of 250 classes, hence the 251 challenge."
In order to prove he's completed the world record attempt, Andy will now have to supply  photographic evidence and witness statements for every class in satisfy the record panel.
"The paperwork and hoops you need to go through to prove this is taking place is pretty full on but it's only made me even more determined," he said.
"The fact that there is only so many bodypump classes across Fife has also made it even more of a challenge having to work out exactly where I need to be to get enough classes in but I'm confident I'll achieve it."
Those wanting to follow Andy's progress can do so via regular updated on the Andy's Bodypump Guinness World Record Attempt 2020 Facebook page.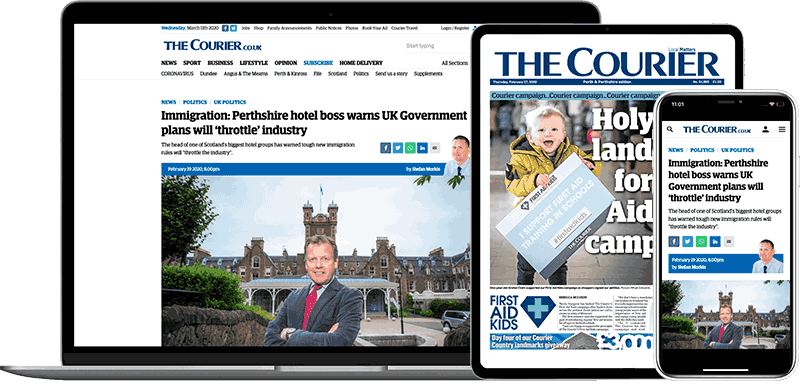 Help support quality local journalism … become a digital subscriber to The Courier
For as little as £5.99 a month you can access all of our content, including Premium articles.
Subscribe