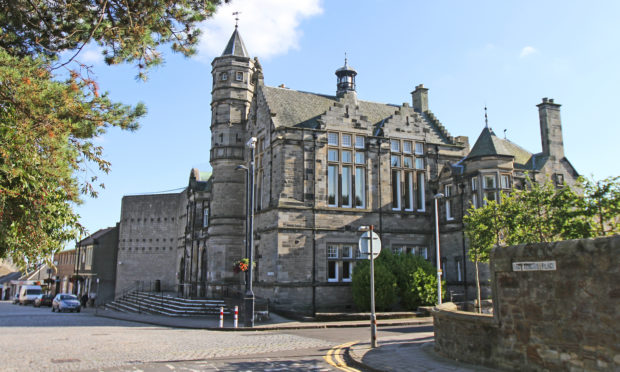 An alleged abuse victim told a court her former partner pushed her down stairs and tried to punch her stomach while she was pregnant.
The 26-year-old claimed Alexander Burke repeatedly attacked her during their 10-month relationship which she described as "toxic".
Burke, 28, of Methilhaven Road, Methil, is accused of assaulting her and another former partner, also while she was pregnant, in a catalogue of abuse alleged to include putting a lit cigarette on one of the women and spraying aerosols in their faces.
He is also accused of pouring petrol on a floor and threatening to set it alight and throwing a cat across a room.
Burke is on trial at Kirkcaldy Sheriff Court accused of assaulting the two women, endangering their lives, injuring them and impairing one of them.
He is also accused of behaving in a threatening or abusive manner towards them at addresses in Methil, Dysart, Lochgelly and Leven.
The alleged offences occurred between May 2011 and August 2014 and June 2017 and April 2018.
The woman who gave evidence as the trial began on Monday, told jurors she was around four months pregnant when Burke pushed her down the stairs of their Methil home.
She said: "We were at the top of the stairs and he pushed me and I fell down the stairs and banged my head.
"There was an argument, I can't remember what it was about."
One another occasion, she said a row broke out when Burke came home after drinking with his family.
She said: "He grabbed my hair, he started trying to punch my belly so I was covering my belly to protect the baby."
Burke struck her hands as she held them over her bump, she said.
The woman also said she was unable to breathe when Burke had allegedly sprayed deodorant down her throat and again when he seized her throat as they lay in bed.
Burke denies the allegations against him and claims self defence in relation to some of the allegations involving the first witness, claiming she attacked him.
Her evidence before Sheriff Grant McCulloch will continue on Tuesday.