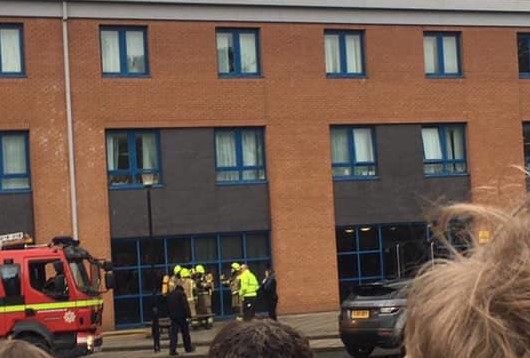 A fire which resulted in 1,500 pupils being evacuated from a Fife school is believed to have been started deliberately.
Police Scotland said the blaze at Bell Baxter High School in Cupar was being treated as wilful fireraising.
Fire broke out in a toilet cubicle at the school at around noon on Monday.
A spokeswoman for Police Scotland said: "Police are treating the fire as wilful and inquiries are ongoing."
All pupils who were in the building, and 130 staff, were evacuated and nobody was hurt in the incident.
However, in a letter circulated to parents and carers on Tuesday, school rector Carol Ann Penrose said the fire could have been "even more serious".
And she said pupils would be lectured on fire safety to prevent any repeat of the incident.
Ms Penrose said: "Sincere thanks again to the fire service for their prompt and effective response in what could have been an even more serious incident.
"Investigations are ongoing with police involvement and there will be a series of assemblies from fire officers next week to share the very real dangers of such actions.
"One section of a corridor remains closed off, however, the fire was limited to a toilet cubicle and therefore once specialist cleaning has been carried out this will re-open and the block will remain closed until refurbishment."
The letter stated that the fire service was called to the school in Carslogie Road at 11.55am and crews arrived 10 minutes later.
Young people with complex needs from the school's department of additional support were allowed into the library at 12.15pm.
"However, at this point the fire service were still working to establish that the school was safe and were taking action to ventilate the south block of the school," said Ms Penrose.
She said pupils who had no jackets and were getting cold were also allowed access to the library, where sandwiches were provided.
"The kitchen had been shut down from 11.55am and the dining hall was still very smoky, therefore, there was no means of providing lunch to the whole school, both in terms of the facilities and the food available," said the rector.
"I understand that in amongst all of this some young people were unable to get lunch and I can only apologise for this. I took my lead from the fire officer and made a decision to prioritise logistics for health and safety and thereafter the return of belongings in time for school finish at 2.50pm."
Three fire appliances attended the scene and the blaze was promptly extinguished.
Ms Penrose said: "Although the fire was small and was quickly put out, there was a great deal of smoke in the ground floor corridor that had travelled up to the two levels above and into the dining area."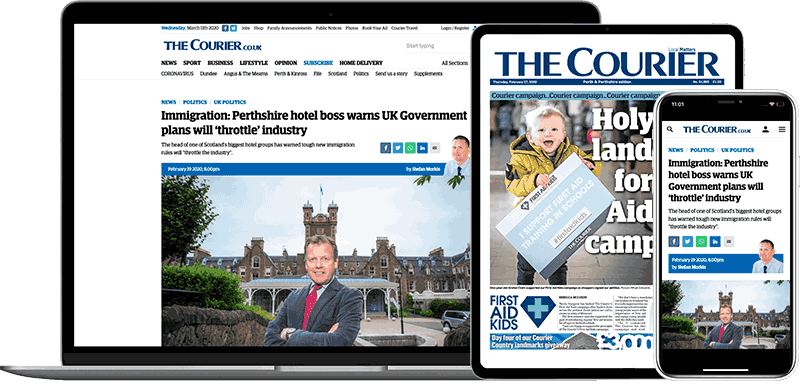 Help support quality local journalism … become a digital subscriber to The Courier
For as little as £5.99 a month you can access all of our content, including Premium articles.
Subscribe