VIDEO: 'Worse than ever': Does this notorious Fife road have our area's worst potholes?
A notoriously potholed Fife road, dubbed the worst in Courier Country, is deteriorating further, it is claimed.
The rural road between Cupar and Kilmany is in such a poor condition it was reckoned four years ago to be among the most pitted in Tayside and Fife.
Despite numerous repairs it is in an even poorer state now, says Alison Cage, who dodges its craters on a daily basis and has launched a campaign to have it fixed.
The fed-up artist who lives in Kilmany has taken to social media to try to persuade Fife Council – which said cash could soon be available to improve the route – to resurface the worst sections.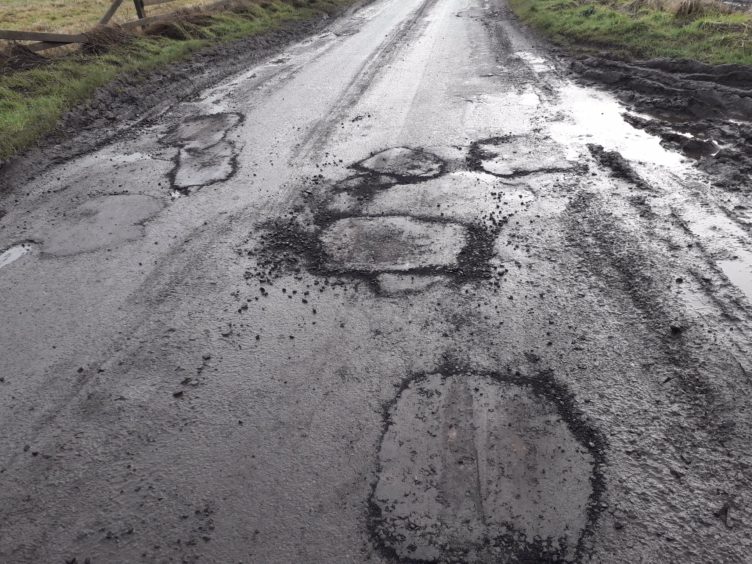 Alison said: "This year, the road is worse than it has ever been."
The unmarked Q7 road between Kilmany and Cupar, which is just wide enough for two vehicles to pass, is commonly used as a short cut between Cupar and Dundee.
It also carries a lot of agricultural traffic and mud from adjoining fields, making it an even more hazardous drive.
Alison, like many Kilmany residents, uses it daily to travel to and from Cupar, where she cares for her elderly father.
Early in 2016, Fife councillors were told inspectors found 95 holes in need of repair on the 4.3-mile road.
Since then some parts have been resurfaced but in other areas holes have simply been filled and Alison said the repairs sometimes last only weeks.
She said: "It's a total waste of money doing these temporary fixes.
"In winter if you get the frost underneath they last about a month and they are out.
"We need to know if we are we going to be stuck with this constant refilling of potholes or whether they will repair whole sections, which would save the council money in the long run."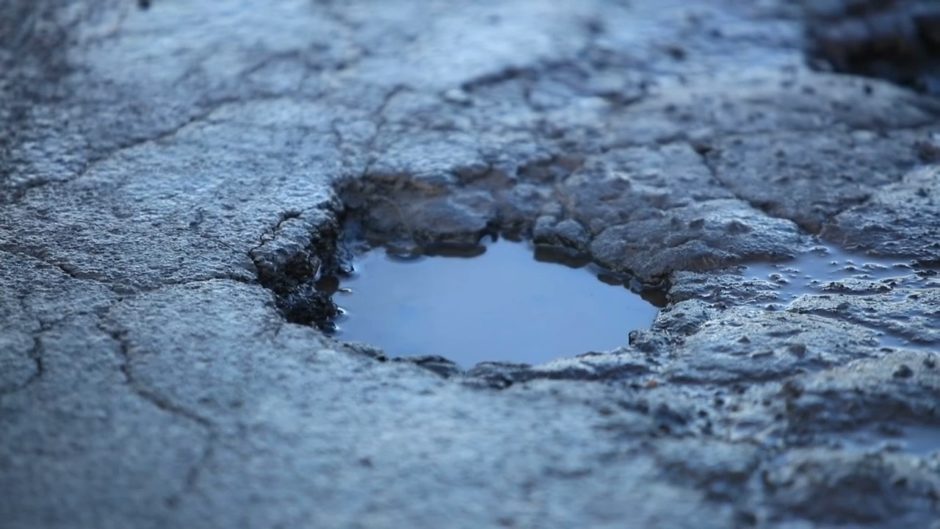 She said one neighbour had had two punctures in a fortnight after hitting potholes and everyone in the village supports her bid to get action.
North East Fife MP Wendy Chamberlain, who was alerted to the issue by Alison, said she was disappointed with the "temporary and insufficient" nature of the repairs conducted.
She said: "Potholes don't just damage our cars, they are also dangerous.
"Fife Council should not allow these to get out of hand and I intend to work with the council and residents to see these fixed as soon as possible.
"I would encourage residents to report potholes to the council wherever they find them and raise the issue with me if repairs are needed or are inadequate."
The local authority indicated that money may be available for permanent repairs when the budget is set in February for the coming year.
Sara Wilson, lead consultant in the transportation service, said: "Once we were made aware of this road, we carried out temporary repairs.
"We then did a full inspection of the road [last] Tuesday and plan to repair the potholes before the end of the month.
"We're also looking towards the next financial year to see if budget will be available for permanent surface repairs, but we won't be in a position to confirm this until spring."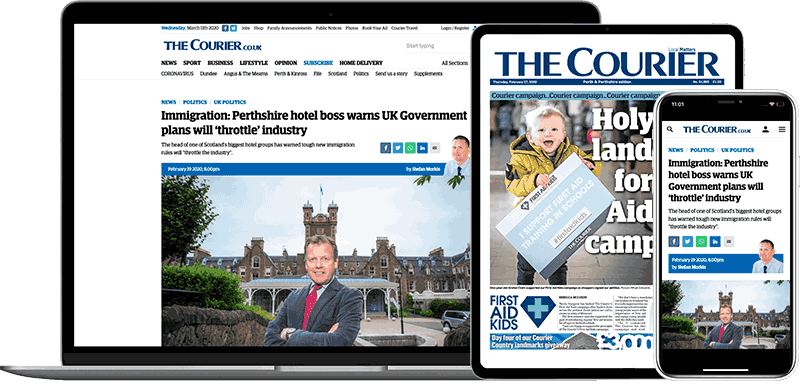 Help support quality local journalism … become a digital subscriber to The Courier
For as little as £5.99 a month you can access all of our content, including Premium articles.
Subscribe